Sonny Palmer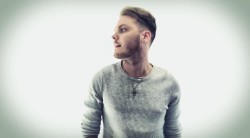 click to enlarge
Sonny Palmer started his solo career in early 2017. Combining folk, country sounds with a soft pop twist, Sonny's style brings melodic riffs with heart felt lyrics, whilst engaging audiences with interactive live performances.
Sonny has performed at various London and Kent venues and showcase nights, including "Sus4 Sessions", "HotVox" events and many more!
Sonny Palmer's energy and soul goes into every performance he does, whether that be live or in recordings, he always wants listeners to feel every word and chord!
https://www.youtube.com/user/SHMYC
Sonny Palmer on Twitter (@sonnypalmermusic)
Last played:
The Grey Lady Music Lounge, Sunday 9th February 2020
Sonny Palmer, Hannigan, Son Of Kirk