The Grey Lady Music Lounge, Wednesday 29th January 2020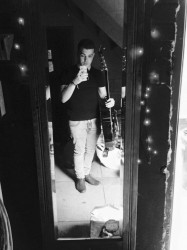 click to enlarge
Starting to play guitar and sing at the age of twenty, originally buying his first guitar as a distraction from doing college assignments, Ryan is quickly making a name for himself in the local music scene , mixing soul, R&B, indie folk and country.
Hailing from southborough this local singer will have you moving your feet and dancing along. Singing popular covers, chart and his own soulful songs, Ryan weeks is definitely a name to remember.
He's usually found gigging at venues in Tonbridge and Tunbridge Wells, on a one-man mission to prove that Kent has soul. So come along and have a great time listening and dancing along to the soulful tones of Ryan Weeks.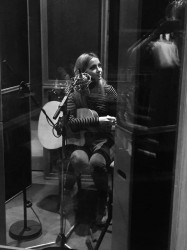 click to enlarge
Alana's presence is truly mesmerising. Alana delivers an abundance of heartfelt lyrics which create a meaningful and powerful work of art. Each song has a lasting emotional affect which deeply connects with the audience on a personal level. Alana's unique tone and faultless vocals, coupled with her ability to generate a captivating melody from her emotions and personal experiences, produces a hypnotic experience for the audience when she sings. Alana is an artist with exceptional talent and skill who manages to leave an audience lost for words, purely by the sound of her voice and lyrical creativity.
''Alana Hazzard is a truly captivating artist who writes beautifully crafted heartfelt songs laced with pop sensibilities and soulful roots"
Paul Dunton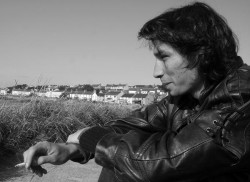 click to enlarge
Raised by pack animals in the south, Gronk was subsequently stationed in the Home Counties where he studied for A-Levels in navelgazing before escaping to London. He found moderate success with gothic psych-rock band Carnival of Souls in the early noughties, before meeting near-indifference at a handful of solo gigs in Brixton. A trip to the US followed, during which he discovered the marimba and returned to form the Body Doubles, a shambolic rock 'n' roll act currently limping around London's sawdust venues. Gronk writes folk and rock songs bolstered by a healthy dose of gallows humour, and appears tonight with Body Doubles lead guitarist Claud "the musket" Musker.