The Grey Lady Music Lounge, Wednesday 8th January 2020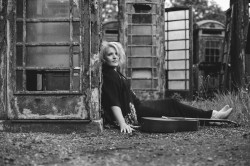 click to enlarge
Anna Howie tells upbeat stories of love and loss and friendship through her own brand of Americana meets London. Her recent Ep 'An Idiots Guide to Love' was recorded in Nashville and went to number 5 in the Uk Country Album Chart.

'Anna's voice is the perfect foil for her lyrics, blending a light sweetness with a bit of gravel. Think somewhere between the darker tones of Roseanne Cash and the airiness of early Joni Mitchell.'
Fatea Magazine

'A Beguiling combination of intelligent songwriting and engaging performance'
Richard Leader host of Leader's American Pie

'Anna is able to tackle weighty topics with her light, lyricists hand in a way that makes them easily accessible'
Fatea Magazine


An extremely accomplished songwriter and performer with lush vocals and a gorgeous rich sound
Ingenue Magazine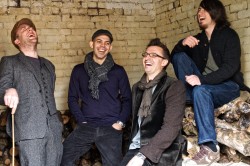 click to enlarge
The Good Ship Band is a rock pop four piece from Tonbridge, Kent, UK. Formed in March 2009, the band have sold over 1000 copies of their debut album, released 6 singles, supported Keane, and have received 11 record deal offers to date; testimony to their relentless gigging throughout the South East and two irresistibly melodic albums. Propelled by the songsmithery of frontman Jez Harley and guitarist/signed songwriter Ed Bingham (NorthStar Music), the band's recent airplay has drawn comparisons with Fleet Floxes, Paolo Nutini and Kings of Leon.
With top bassist James Elliott and session drummer Simon Whiting completing the line-up, the band's live reputation has resulted in the act being sought out by all corners of the industry. Following a flood of offers, TGSB were approached by video-makers Blindeye Films (Sigur Ros, Bryan Ferry, Eliza Doolittle) and the two parties collaborated to produce a stunning promo for live favourite 'Hometown'. With such momentum, the band released 'Boomerang Girl' followed shortly by the eagerly anticipated second album, 'The Good Ship Band - Part 2'. Part 3 is already on the way, with more live shows booked and recording dates in the pipeline.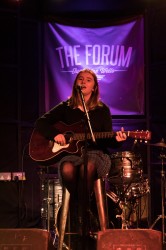 click to enlarge
Sissy is a 14-year-old singer-songwriter from Tunbridge Wells. Sissy has been singing as long as she's been able to walk and has inherited her love for performing from her paternal grandparents who were both club singers on the Northern circuit in the 1950s, 1960s and1970s.
Her influencers are Lana del Ray and London Grammar, and she describes her sounds as a blend of soul and folk. Her songs can be accompanied by guitar and piano and she has a wide range - she is as happy performing musical theatre as she is performing in Italian and Latin for her school's Schola Cantorum.
Sissy has performed at Open Mic nights at TheForum, The Brecknock Arms, The Beau Nash and can be found busking on the Pantiles in herschool holidays.