The Grey Lady Music Lounge, Sunday 8th December 2019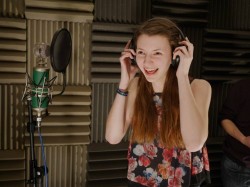 click to enlarge
Hannah is a 17 year old singer-songwriter from Battle, East Sussex. Having gigged with bands from the age of 14 and performed in the West End in the summer of 2015, Hannah is developing as a solo artist with a folk/pop influence and has performed in venues across the South East. She has begun work as a session singer and will shortly be releasing a live, acoustic EP of her own material.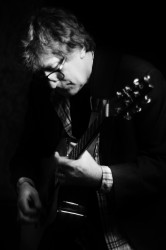 click to enlarge
Andy Evans is an accomplished performer and writer based in the south-east. Over the course of a varied career he's supported acts such as The Stranglers, Gordon Giltrap and Racing Cars. Regularly playing both solo and with his band Nowhere To Hide Andy's guitar playing skills mean he is also much in demand as a sideman. Expect a dynamic set with songs ranging from sensitive to foot stomping!
See his website for more information.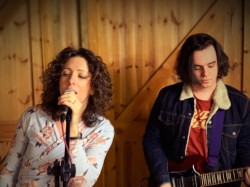 click to enlarge
Hailing from Kent, Kerrie Fuller has a longstanding love of singing, songwriting and country music. Classically trained as a teenager at school, her sound has a unique British feel whilst drawing on the neverending influences found in the Americana and Country scenes of Nashville and beyond. In September 2019, she joined forces with guitarist Jimmy Latham. He started playing when he was 7 years old and hasn't looked back since. Previously working as lead guitarist in more rock-oriented groups, he is looking forward to the more acoustic approach. A full band show is also available featuring Alex Jeal on rhythm guitar, Louisa Patient on bass and Darren Barnes on drums.