The Grey Lady Music Lounge, Sunday 1st December 2019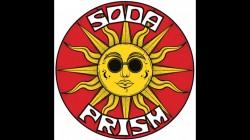 click to enlarge
Purveyors of 60's psychedelia, garage and punk… Original songs drawing inspiration from the late 1960's garage rock and psychedelic era plus late 1970's punk and 1980's underground indie stuff rolled into one tasty sandwich !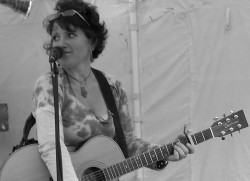 click to enlarge
Lucy Jarrett is an accomplished and lauded singer-songwriter and recording artist, with five albums to her name.
Singing before she could talk and playing guitar by the age of 10, Lucy began her professional career in South West England in 1997 and was soon gigging her way around the UK and Europe's Folk and Country Circuits. Inspired by such heroes as Billy Holiday, Joni Mitchell, Bonnie Raitt, Paul McCartney, Jimi Hendrix, James Taylor, Dean Friedman, David Bowie, Paul Simon, Elvis Costello, John Martyn, Suzanne Vega, Martin Simpson, Steeleye Span, and Alison Krauss to mention but a few.....
Lucy performs her original songs, as well as masterfully arranging traditional blues, soul, folk and any other genre of song that takes her fancy. She performs a comprehensive and electric array of familiar and long-lost gems to engage, entertain and amuse any audience.
Lucy has accompanied and opened for many well-known artists as diverse as The Stranglers, Julie Felix, Billie-Jo Spears, Sarah Jory, Scooter Lee and The Wurzels. In addition to showcasing at many notable venues, Lucy has performed on network television and has been a featured artist on several major cruise liners.
We're excited to announce that Lucy's second album of original songs is currently in production.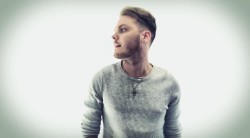 click to enlarge
Sonny Palmer started his solo career in early 2017. Combining folk, country sounds with a soft pop twist, Sonny's style brings melodic riffs with heart felt lyrics, whilst engaging audiences with interactive live performances.
Sonny has performed at various London and Kent venues and showcase nights, including "Sus4 Sessions", "HotVox" events and many more!
Sonny Palmer's energy and soul goes into every performance he does, whether that be live or in recordings, he always wants listeners to feel every word and chord!