The Grey Lady Music Lounge, Sunday 13th October 2019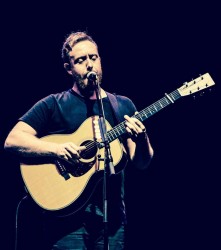 click to enlarge
Acoustic singer-songwriter James Kirby tours the UK this spring. Recently returning from a run of concerts in the US & Europe,
his beautiful & melodic songs captivate audiences of all ages and sizes and with his unique style of guitar playing, he is not to be missed!
'Beautifully Done' -- BBC Introducing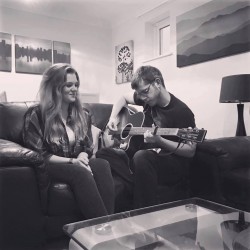 click to enlarge
Leo&Tingley are Chasing Shadows, a newly formed acoustic duo from East Sussex. Charlotte Tingley can most often be found at her piano, performing heart-rending covers and originals and covers. Her gentle, melodious tones can turn to powerful ballards in a moment. When not doing music, Charlotte's passion is in film, while finding the time to manage an independent cinema in St Leonards, Kino-Teatr. Leo Snook is a reformed rocker who has returned to his folk and acoustic roots in the last few years. Main guitarist for the band, he combines rock, folk and jazz influences into his playing and singing. His writing is almost exclusively sad songs about the sea. Their joint sound is still very new, but they hope to win crowds over with their unique sound, blend of styles and sides enjoyment of what Chasing Shadows do.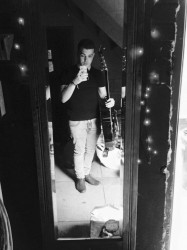 click to enlarge
Starting to play guitar and sing at the age of twenty, originally buying his first guitar as a distraction from doing college assignments, Ryan is quickly making a name for himself in the local music scene , mixing soul, R&B, indie folk and country.
Hailing from southborough this local singer will have you moving your feet and dancing along. Singing popular covers, chart and his own soulful songs, Ryan weeks is definitely a name to remember.
He's usually found gigging at venues in Tonbridge and Tunbridge Wells, on a one-man mission to prove that Kent has soul. So come along and have a great time listening and dancing along to the soulful tones of Ryan Weeks.