The Grey Lady Music Lounge, Wednesday 14th August 2019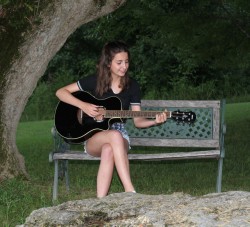 click to enlarge
Milly was first inspired, by Avril Lavigne, to pick up an electric guitar when she was 6 years old. A few years later she started singing and now mainly plays acoustic guitar and occasionally the ukulele or piano.
She has been providing live music across Surrey, Sussex and Kent since she was 13, at a variety of venues including cafes, restaurants, hotels, pubs, weddings, partys and festivals. Her sets consist of popular covers and originals, with her songwriting influences mainly coming from country music, and her voice and tone having a natural country style.
Visits to Nashville, Tennessee, have provided Milly with inspiration and on one visit was able to perform some of her original songs at the legendary Bluebird Cafe.
Her love of music combined with the opportunities to play live for people, is how she enjoys her spare time.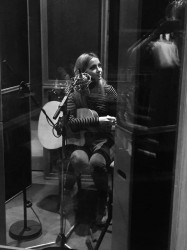 click to enlarge
Alana's presence is truly mesmerising. Alana delivers an abundance of heartfelt lyrics which create a meaningful and powerful work of art. Each song has a lasting emotional affect which deeply connects with the audience on a personal level. Alana's unique tone and faultless vocals, coupled with her ability to generate a captivating melody from her emotions and personal experiences, produces a hypnotic experience for the audience when she sings. Alana is an artist with exceptional talent and skill who manages to leave an audience lost for words, purely by the sound of her voice and lyrical creativity.
''Alana Hazzard is a truly captivating artist who writes beautifully crafted heartfelt songs laced with pop sensibilities and soulful roots"
Paul Dunton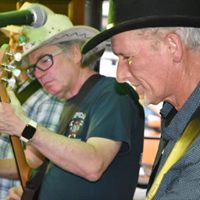 click to enlarge
When Peter Taylor and Shep Sheperd put a band together you know it will be country and you know it will rock.
Add the bass talents of John Brooker, James Chapman on drums and the unkown quantity that is Jarek Moskal on lead guitar and 'The river will flow'.