The Grey Lady Music Lounge, Sunday 4th August 2019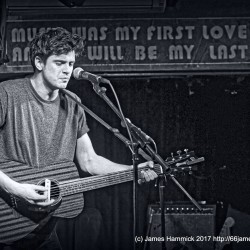 click to enlarge
"An undiscovered talent and a debut to beat all debuts'"
Genius Babble Music
Jon Grayson is a singer-songwriter from the Medway Towns in Kent.
Raised on a steady diet of The Police, City and Colour and Fleetwood Mac, Jon moved to London in 2014 and spent two years honing his songwriting and building a following by playing gigs in every corner of the capital as well as his home town.
In 2016, whilst playing at The Garage in Islington, Jon met producer Jack Watson (Jack + Ella, Changing Colour) and the two formed a relationship and spent the next 18 months writing and building a palette of sounds to start making music.
The Stranger EP is the first product of that time spent on stage and in studio and contrasts a sleek, exciting mix of pop hooks with honest, engaging and often very personal lyrics. These are showcased by Jon's voice which was picked up by BBC Radio Kent's Abbie McCarthy, who first aired the single.
"Stranger hooks you to Grayson's flowing vocals as the sound twists and turns around his poignant outcries"
InQuire Media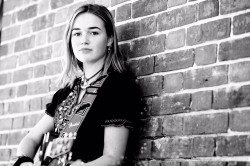 click to enlarge
Elo is a 16 year old singer songwriter from East Sussex; a pianist and an acoustic guitar player.
Lyrics mean everything to Elo, having been brought up on a cocktail of music from Squeeze, Bob Marley and Tracy Chapman, to Lily Allen and Jake Bugg.
Elo is studying at Eastbourne College and has been playing at the Grey Lady for almost a year now. Elo gigs in local pubs, she opened at the 'Local and Live' festival in Tunbridge Wells, played at the infamous Pizza Express in Maidstone and is looking forward to playing at events and festivals throughout 2019.
Elo has several songs on Spotify including her most listened to song 'I Live Mine'. Many more originals to follow as she takes her obsession a little further!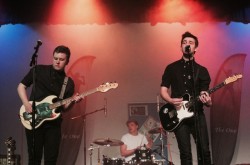 click to enlarge
Catching Mangoes are a 3 piece rock band from forest row consisting of Dan Dearlove, George Halliwell and Max Tancock. They've played numerous gigs in London at venues such as the O2 academy Islington and The Borderline and are due to play in London again on the 18th of April at The Garage. They recently won a Kent and Sussex battle of the bands competition winning both the audience and judges vote allowing them to go to a professional studio and record some of their songs.