The Grey Lady Music Lounge, Sunday 28th July 2019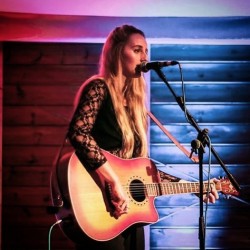 click to enlarge
Sophie is an acoustic solo artist, performing a wide range of covers and original material, guaranteed to captivate any audience. Her original songs are inspired by a mix of influences; including 80s and 90s indie and psychedelic rock with a modern day twist.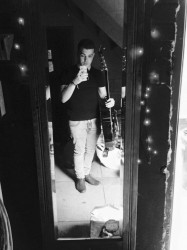 click to enlarge
Starting to play guitar and sing at the age of twenty, originally buying his first guitar as a distraction from doing college assignments, Ryan is quickly making a name for himself in the local music scene , mixing soul, R&B, indie folk and country.
Hailing from southborough this local singer will have you moving your feet and dancing along. Singing popular covers, chart and his own soulful songs, Ryan weeks is definitely a name to remember.
He's usually found gigging at venues in Tonbridge and Tunbridge Wells, on a one-man mission to prove that Kent has soul. So come along and have a great time listening and dancing along to the soulful tones of Ryan Weeks.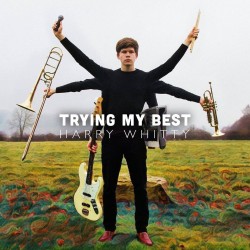 click to enlarge
Harry Whitty is a 17 year-old singer-songwriter and multi-instrumentalist. He grew up learning the piano and singing, then picked up the trombone at age 9. He started listening to jazz at around age 13 and, after hearing multi-instrumentalists like James Morrison and Jacob Collier, was inspired to learn as many instruments as possible and picked up drums, electric bass, trumpet and euphonium at around age 15.
His songwriting is inspired by many different artists such as Oli Rockberger, Theo Katzman, Jamie Cullum and Steely Dan. His debut EP entitled 'Trying My Best' features 5 original songs on a variety of topics, On the EP, Harry plays all the instruments as well as performing all the vocals. He can often be found gigging around Kent and London along with his band. He also works frequently with other songwriters such as Roberto Picazo. His second EP is due for release early 2018.