The Grey Lady Music Lounge, Wednesday 26th June 2019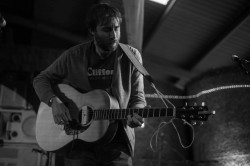 click to enlarge
Mike Wilton is best known as the frontman of East Sussex/Kent band The Standard Lamps. The Standard Lamps supported The Who 9 times on their 2014 and 2017 UK tours as well as supporting The Bluetones on their 2015/2016 UK tour. The band enjoys a strong local following that continues to grow up and down the UK.

Mike released new album 'Imaginary Friend' in May 2018, while The Standard Lamps take a short break.

Mike can also be seen playing with Mark Morriss, Simon Townshend and David Mumford.

As well as producing The Standard Lamps' two records (Sell Everything You Own in 2014 and Long Lost Love in 2016), Mike has recently produced Brighton band Tenderhooks' North Star album.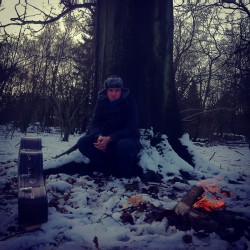 click to enlarge
David began songwriting in 2001 on a trip around the world, with a 6-chord songbook and cheap guitar as his tools and only companions. Alas, the boybands were dead and gone, so he turned instead to the likes of Paul Simon, Bob Dylan and The Beatles to show him the way. In the years since, David has played gigs all over the South-East, establishing himself as a regular at the Grey Lady with his unique blend of acoustic roots, blues and folk music. He released his debut album 'Bonfire Music' in 2013, his EP 'Be Back Soon' in 2014, and his homemade album 'Night Moves' in 2015. You can download all his music online for free!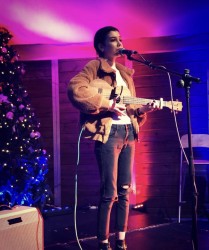 click to enlarge
I'm Molly Walford A.K.A Biddle, a 14 year old singer songwriter from Tunbridge Wells. I write indie/pop style acoustic music on a ukulele and I am also learning basics on guitar and piano. I got my first ukulele in January of 2018 and from there I have taught myself how to play from online tutorials. I wanted to start learning the instrument after listening to the artists Dodie and Grace Vanderwaal who also write amazing originals on the ukulele, they are still big inspirations of mine to this day. After the loss of my dad mid 2017, my mental health issues began to develop. It is those that inspire many of my songs as I enjoy writing about emotions and getting across the message that other people in the same boat aren't alone. Over the short time I have seriously taken up music I would have to say that two of my biggest achievements are playing the Tunbridge Wells Forum and raising just under £300 for Cancer Research in memory of my dad from a song I wrote him for Fathers Day. In the future I would love to be able to play a festival and it would be the dream to support a well known artist that has inspired me and my music.