Mike Wilton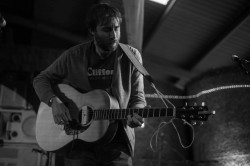 click to enlarge
Mike Wilton is best known as the frontman of East Sussex/Kent band The Standard Lamps. The Standard Lamps supported The Who 9 times on their 2014 and 2017 UK tours as well as supporting The Bluetones on their 2015/2016 UK tour. The band enjoys a strong local following that continues to grow up and down the UK.

Mike released new album 'Imaginary Friend' in May 2018, while The Standard Lamps take a short break.

Mike can also be seen playing with Mark Morriss, Simon Townshend and David Mumford.

As well as producing The Standard Lamps' two records (Sell Everything You Own in 2014 and Long Lost Love in 2016), Mike has recently produced Brighton band Tenderhooks' North Star album.
Last played:
The Grey Lady Music Lounge, Wednesday 9th October 2019
Mike Wilton, Phoebe Katis, The Paul Dunton Orchestra