The Grey Lady Music Lounge, Wednesday 1st May 2019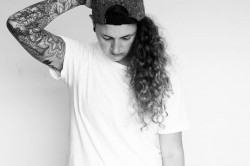 click to enlarge
From the South East, Robyn Keen is a Singer/Songwriter with a relaxed, laid back style. Performing with a smile and soul, her lyrics are creatively written and often reflect the beauty in her heart. Even when covering songs they are done in such a unique way, transforming them to her alternative style.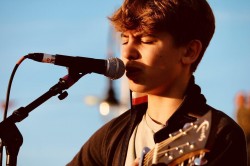 click to enlarge
UK singer/ songwriter Xavier Ralph is described as the soulful pop voice of this generation. This incredibly gifted singer, multi-instrumentalist and songwriter offers a breath of fresh air to the world of popular music with his incomparable sound and style.

Born and raised in Sussex, UK; Xavier wrote his first song at the age of 10 and has gone on to become one of Hastings' most loved and talked about young artists. His career began as a busker, and following many successful years of performing on the streets and in Hastings' vibrant local venues, Xavier signed with Kent based independent record label Uprise Records UK, and the 4th May 2019 marked the release of his self titled debut album.

"Brilliantly talented and articulate"
Dominic King, BBC Radio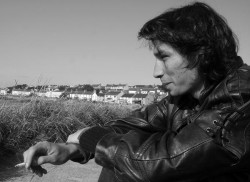 click to enlarge
Raised by pack animals in the south, Gronk was subsequently stationed in the Home Counties where he studied for A-Levels in navelgazing before escaping to London. He found moderate success with gothic psych-rock band Carnival of Souls in the early noughties, before meeting near-indifference at a handful of solo gigs in Brixton. A trip to the US followed, during which he discovered the marimba and returned to form the Body Doubles, a shambolic rock 'n' roll act currently limping around London's sawdust venues. Gronk writes folk and rock songs bolstered by a healthy dose of gallows humour, and appears tonight with Body Doubles lead guitarist Claud "the musket" Musker.