Pizza Express Maidstone, Thursday 18th April 2019
Doors 6.45pm Music from 7.50pm
Pre booking only Tickets are just £7 on 08456027017 or online.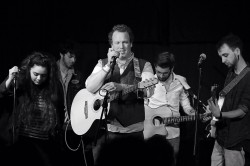 click to enlarge
From performing in a West End musical to backing singing for the great Paul Weller, Alex is a diverse powerhouse vocalist who also writes his own equally diverse songs. "I like to write songs in the moment so expect some songs to be slow with a deep meaning then suddenly a fast paced catchy upbeat tune. But all my tracks tell a story". You can expect any of his shows to be full of energy and heart. When it's all said and done you'll leave tapping your toes or humming to his catchy hooks.
His recent EP 'Mannequin Man' is his first concept EP telling his story of breaking the mould against odds and setting a course to be yourself. With heavy influence from Frank Turner this EP is proof that his songwriting is ever evolving.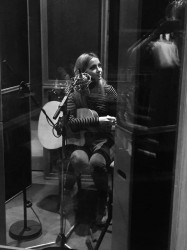 click to enlarge
Alana's presence is truly mesmerising. Alana delivers an abundance of heartfelt lyrics which create a meaningful and powerful work of art. Each song has a lasting emotional affect which deeply connects with the audience on a personal level. Alana's unique tone and faultless vocals, coupled with her ability to generate a captivating melody from her emotions and personal experiences, produces a hypnotic experience for the audience when she sings. Alana is an artist with exceptional talent and skill who manages to leave an audience lost for words, purely by the sound of her voice and lyrical creativity.
''Alana Hazzard is a truly captivating artist who writes beautifully crafted heartfelt songs laced with pop sensibilities and soulful roots"
Paul Dunton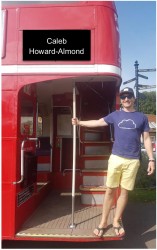 click to enlarge
Caleb is a singer-songwriter who cut his guitar strings on the mean streets of rural Kent, and now plays them out on the hilly streets of Brighton.
He spent many great years playing along side some brilliantly talented musicians and friends in a band called D-FiNiTiVE.
And after going their separate ways, Caleb decided to try his hand at some solo work. Having built up a good collection of songs, he has been dazzling audiences up and down the the South East for a good few years now. With influences ranging from Coldplay to Nile Rodgers and many in-between, a real love of the 'Brit-Pop' scene and many old soul and funk records thrown in for good measure!
Occasionally Caleb is joined on stage by some friendly old faces of former bands, mixing in a few old "HITS" and new tracks to keep things interesting!