The Grey Lady Music Lounge, Wednesday 20th February 2019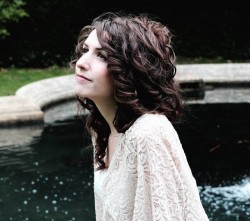 click to enlarge
Emotive songstress, Jennifer Lee Ridley passionately uses influences of a Romantic folk nature to create poignant and touching music. She has studied in depth the poetic nature of song and has a strong affinity with writers such as William Shakespeare, John Keats and William Blake. More recently she has combined these influences with her own song-writing to create more modern fusions whilst carefully retaining the purity of the lyrical content. Her dark warm vocals combined with her individual folk sound mirrors the poetic lyrics which explore the many facets of emotions.
This has had a profound effect on her own songs which she continues to develop and enhance through working with other composers, musicians and writers locally and in London. She feels strongly that collaborating is an important part of growing and building an understanding of the nature and the impact of poetry and prose on music.

She is currently working on and arranging an album which she is hopes to bring out in 2014.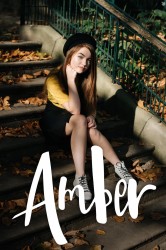 click to enlarge
14-year-old singer/songwriter Amber Titchener has been performing at local Open Mic's events since the age of 8 when she taught herself to play the Guitar/Keyboard & Ukulele! Her love for singing has led her to perform at the World famous Metropolis Studios and more recently at the UK's biggest Music Industry network event by Notting Hill Music at Tileyard Studios in London. As well as being the youngest artist to ever perform there, her performance led to offers of work with a plethora of top Producers and songwriters. Consequently, Amber is now in the studio co-writing with top artist/songwriter Conner Reeves, songwriter Darren Alboni (Ella Henderson) and top producer/songwriter Reece Pullinger ENV Music (David Guetta/Axwell), undertaking writing and recording sessions.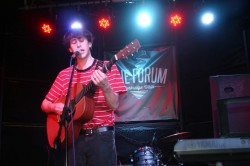 click to enlarge
Oscar Roche is a 17 year old from Tunbridge Wells and has been playing in local pubs and venues in and around the area for the last 2 years. He has been playing the guitar since he was 12 but is looking to expand on his musicianship by teaching himself the drums and piano. He writes his own music and has recently recorded and released his first single 'Him' onto all streaming platforms. His influences include Jake Bugg, Bon Iver, Mac Demarco, Declan McKenna, and Blossoms.