The Grey Lady Music Lounge, Sunday 13th January 2019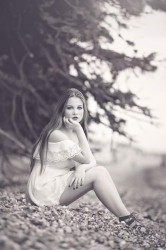 click to enlarge
'Multi-talented' and 'singing from the soul' are a couple of the comments recently applied to this young singer songwriter from Kent. Emily's musical influences span a wide variety of genres and artists from Lana Del Rey and Fleetwood Mac, to Frank Ocean and Hans Zimmer. Emily's music has both an ethereal and expansive feel and she is constantly inspired to develop her unique sound using her classical piano and voice training along with self-taught guitar skills. She has been writing songs since she was thirteen and her passion for songwriting grows with each achievement. Emily now studies music at Goldsmiths University and lives in South East London, where she is further developing her songwriting and enjoying collaborating with other musicians. She is always in the studio, rehearsing with her band, and looking for new venues in which to perform. Following the success of her debut EP Sirens and releasing tracks on iTunes, Emily is working on her second EP and is looking for music management. Sirens EP out now and on iTunes.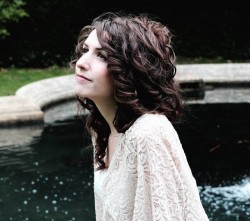 click to enlarge
Emotive songstress, Jennifer Lee Ridley passionately uses influences of a Romantic folk nature to create poignant and touching music. She has studied in depth the poetic nature of song and has a strong affinity with writers such as William Shakespeare, John Keats and William Blake. More recently she has combined these influences with her own song-writing to create more modern fusions whilst carefully retaining the purity of the lyrical content. Her dark warm vocals combined with her individual folk sound mirrors the poetic lyrics which explore the many facets of emotions.
This has had a profound effect on her own songs which she continues to develop and enhance through working with other composers, musicians and writers locally and in London. She feels strongly that collaborating is an important part of growing and building an understanding of the nature and the impact of poetry and prose on music.

She is currently working on and arranging an album which she is hopes to bring out in 2014.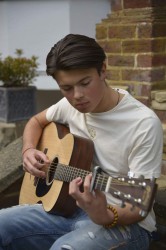 click to enlarge
Teddy Trenowden is an 18 year old singer-songwriter from Sevenoaks. He started singing chorally at the age of 6 and still sings in Choirs as a countertenor, as well as delving into the world of musical theatre. But, after starting the guitar aged 13, he's developed into a new style of music, a self-styled fusion of indie and pop.
His songwriting is influenced by artists and bands such as Elliot Smith, Rex Orange County and Half Moon Run and he has thus far released two E.P.s, "Blue Skies" and "Don't Let Me Down" and has performed in events such as last year's Local and Live on the Main Stage.