The Grey Lady Music Lounge, Wednesday 14th November 2018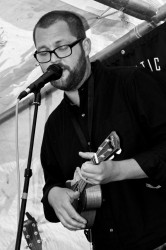 click to enlarge
My name is Steve Hewitt, I'm 29years old, and I'm a singer/singer songwriter based in Edenbridge, Kent.
My love of music came about after listening to Buddy Holly when I was 14, but my approach to music changed drastically when I heard David Gray's White Ladder for the first time; that's when I put the electric guitar down and bought my first acoustic guitar and started to write.
My aim has always been to write lyrics that have meaning and purpose that the listener can relate to and empathise with.
To best describe my genre, it would be acoustic soul pop, with hints of
blues/folk and indie.
My main influences started at the already mentioned
Buddy Holly, on to David Gray, Bob Dylan, John Legend and Fink.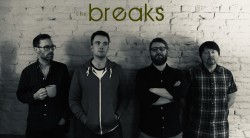 click to enlarge
Normally found hanging out at Dud's farm in the depths of Ashdown Forest, The Breaks are a lightly-bearded, folk-tinged pop band from the darker side of Tunbridge Wells. Influenced by acts like Okkervil River, Bonnie Prince Billy, Iron & Wine and Husky, their sound is at times melancholic, occasionally menacing, and always melodic, rich and tuneful. The band includes singer-songwriter Stu Cardwell on vocals and guitars, Andy Shonfeld on bass, Al Smith on vocals, keys, guitar, mandolin and banjo, and Alex Cooper on drums and percussion.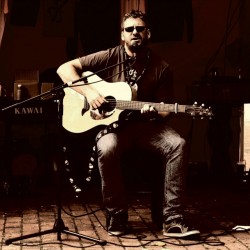 click to enlarge
Emerging on the local singer/songwriter scene over a decade ago after a number of years playing in cover bands, Chris was quickly hailed as "an inspiring modern day troubadour who pens lyrics of real substance and meaning." His music was described as "touching on themes and experiences that people are genuinely able to relate to and which capture the attention of his audience from the very first note, whether listening to him live or on one of his recordings."
10 years later despite a long battle with tinnitus, the above remains as true as ever but with the added depth and insight that another decade of life experience brings. He has played regularly in the UK as well as at the fringe at SXSW and a number of venues in around Dallas and Austin. He is also one of the very few artists to have been played every Local & Live festival.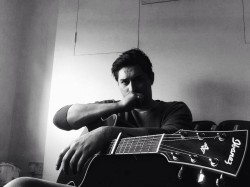 click to enlarge
Jack Leon Mackey is a singer songwriter from Tunbridge wells Kent. He has been performing for 6 years with bands and performing solo. The style of music he has adopted is a fusion between Jamie T and Alex turner. You can find his music on sound cloud, and he hopes to release an E.P in late 2014.
He has previously been in a band from Tunbridge wells named "Stray Dogs" from which he still likes to incorporate some of the songs into his set.
Look him up on Soundcloud for free downloads and constant updates.