The Grey Lady Music Lounge, Wednesday 7th November 2018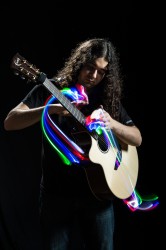 click to enlarge
Sean de Burca is a percussive acoustic guitarist from Kent. By the time he had been playing guitar for just 7 years, he had already been named as one of the top 30 greatest acoustic guitarists under the age of 30 worldwide by Acoustic Guitar Magazine, alongside Ed Sheeran, Newton Faulkner and more. Sean has also been featured as Acoustic Magazine's 'Next Big Thing'. On his latest CD, Mechanism, an experimental album combining various playing styles and genres, Sean has also featured his bass guitar, drums and electric guitar playing alongside his original solo acoustic compositions.
"From harmonics to percussive slapping to agile fretboard dancing, this southpaw knows a thing or two about getting the most sound possible out of his guitar. On his three full-length releases on Bandcamp, the self-taught guitarist shows he isn't afraid of taking risks."
Acoustic Guitar Magazine 2014

click to enlarge
Cracks In The Land are a band with a love of tight grooves, 3 part harmonies, big melodies and guitars. Their influences meander from Fleetwood Mac to Crowded House, detouring to make no two musical journeys the same.

The band formed at the end of 2013, had a few lineup changes, produced an E.P. "Beautiful Parade", supported Cutting Crew, appeared in several festivals, radio and played gigs in London and Berlin. In 2014 with the arrival of Bill and Ben :), on guitars and percussion the sound was complete.

With a big bag of original songs, they will be recording early in 2016 but at the moment are having a blast gigging and experimenting with live sound.

Check out our facebook page to keep in touch with upcoming gigs and random classic cover versions.

Cracks In The Land are Bob Melrose - guitar,vocals, Meya Rein - vocals, Ben Armstrong - percussion,drums, Bill Burke - guitar, vocals.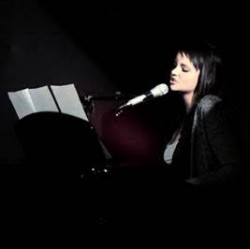 click to enlarge
Zoe is a singer songwriter from Kent, currently studying English and Creative Writing at Reading University. She has been performing live for the past six years and has been writing her own material since the beginning of secondary school. In the past, Zoe has sung for Jazz Orchestras, choirs and musicals and continues to perform her solo sets in Maidstone and Tunbridge Wells. Influences include – Elbow, Tracy Chapman, Birdy, Fleetwood Mac and Sia. Zoe has also been performing while at University in music societies and local and live gigs and continues to compose her own material with a unique and affecting style.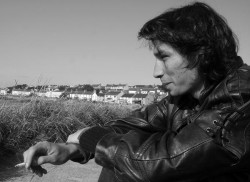 click to enlarge
Raised by pack animals in the south, Gronk was subsequently stationed in the Home Counties where he studied for A-Levels in navelgazing before escaping to London. He found moderate success with gothic psych-rock band Carnival of Souls in the early noughties, before meeting near-indifference at a handful of solo gigs in Brixton. A trip to the US followed, during which he discovered the marimba and returned to form the Body Doubles, a shambolic rock 'n' roll act currently limping around London's sawdust venues. Gronk writes folk and rock songs bolstered by a healthy dose of gallows humour, and appears tonight with Body Doubles lead guitarist Claud "the musket" Musker.