Pizza Express Maidstone, Thursday 18th October 2018
Doors 6.45pm. Music from 7.50pm. Pre-booking only.
Tickets are just £7 on 08456027017 or online.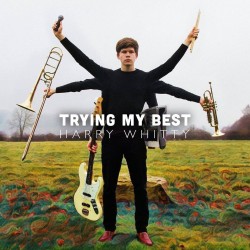 click to enlarge
Harry Whitty is a 17 year-old singer-songwriter and multi-instrumentalist. He grew up learning the piano and singing, then picked up the trombone at age 9. He started listening to jazz at around age 13 and, after hearing multi-instrumentalists like James Morrison and Jacob Collier, was inspired to learn as many instruments as possible and picked up drums, electric bass, trumpet and euphonium at around age 15.
His songwriting is inspired by many different artists such as Oli Rockberger, Theo Katzman, Jamie Cullum and Steely Dan. His debut EP entitled 'Trying My Best' features 5 original songs on a variety of topics, On the EP, Harry plays all the instruments as well as performing all the vocals. He can often be found gigging around Kent and London along with his band. He also works frequently with other songwriters such as Roberto Picazo. His second EP is due for release early 2018.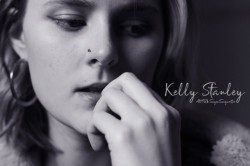 click to enlarge
Described as 'Spellbinding'; Kelly Stanley is not your average singer/songwriter. Her powerful, emotive voice and honest lyrics combine to create an artist who is uniquely endearing. Performing Kent and beyond since the young age of 11, Kelly has spent years honing her skills, playing a variety of venues and appearing in the press and on national television. Now regularly performing alongside Joe Millgate on Double Bass and occasional guest musicians, the music has reached a new level; with subtle details and powerful emotional drive. Through a catalogue of sincere and heartfelt songs exploring the human condition, Kelly bares all and is an artist you truly must see live.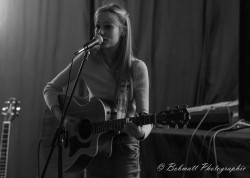 click to enlarge
My name is Sofia Ford and I am 14 years old. I am a passionate singer songwriter with a particular interest in Folk and Country music. I learnt to play the guitar at seven and have been writing and singing songs ever since. I also play the Mandolin, Banjo and Piano. Writing is one of my favourite pastimes and I spend most of my time immersed in music in some way. I get inspired to write in many forms but mainly through my own experiences in life.
I have played the Crawley Folk festival, at the Hawth Crawley a couple of times, also I have performed at "Cancer Relay for Life" twice in Reigate, and also the Reigate Community Festival. Last summer I got to play a set at Oxted, Master Park's "Picnic in the Park". Last Christmas I was lucky to support "Randy and the Rockets" as the supporting act at their gig at Warlingham Church all. More recently I have enjoyed playing at Holland Sports Social club on a couple of occasions.
My influences would be a diverse group of artists, Dixie Chicks, Taylor Swift, Dolly Parton and Tim McGraw. I also love the bands The Killers and Oasis!
Music is my life and in the future my greatest wish is to eventually go to Nashville Tennessee, and get the chance to play in the famous Blue Bird Café.