The Grey Lady Music Lounge, Sunday 5th August 2018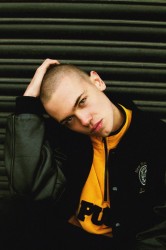 click to enlarge
At 17 years old, Will Watson continues to be a growing talent in the Kent area. As a lyricist and multi-instrumentalist, Will's original music resonates with themes of love, heartbreak and the pursuit of happiness and fulfilment. With such inspirations as Anderson Paak, Prince and Tom Misch, Will incorporates intricate guitar playing styles and fast paced lyrics, always showing his passion for what he is conveying. Will's talent in songwriting also stretches to his high ability on the drums, bass, guitar and piano. Will is in his last year of school in Somerset and will be studying Acting at University in September.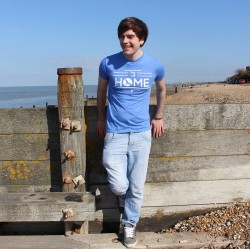 click to enlarge
Fred Clark is an exciting acoustic singer/songwriter from Maidstone, Kent who performs with incredible energy and writes with an upbeat, vibrant style.
The last 8 years have seen Fred play over 500 gigs including at Maidstone Hazlitt Theatre, Maidstone Pizza Express (Headline Self-Run Shows), Chatham Central Theatre, Manchester Hard Rock Café, Lounge on the Farm, Guilfest and many more pubs, churches, theatres, festivals, weddings and other events.
Since the release of his self-produced debut album 'Open Road' in 2009 Fred has gone on to release a further 4 albums, various EP's and T-shirts. The latest release 'Long Walk Home' came out in June 2014 and showcased a great maturity in both songwiriting and production. Following a successful launch and fantastic reviews including a 9/10 write up from Cross Rhythms Fred has set about gigging extensively around the county at a great array of venues and events, spreading his infectious songs and memorable melodies along the way.
With a path set out in front of him of continued musical exploration and a focus set firmly on gigging as much as possible, the months and years ahead are sure to hold an great deal of memories waiting to be made.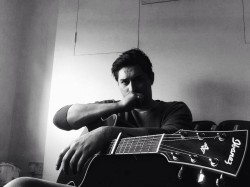 click to enlarge
Jack Leon Mackey is a singer songwriter from Tunbridge wells Kent. He has been performing for 6 years with bands and performing solo. The style of music he has adopted is a fusion between Jamie T and Alex turner. You can find his music on sound cloud, and he hopes to release an E.P in late 2014.
He has previously been in a band from Tunbridge wells named "Stray Dogs" from which he still likes to incorporate some of the songs into his set.
Look him up on Soundcloud for free downloads and constant updates.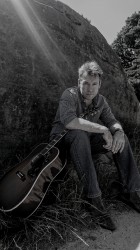 click to enlarge
I work as a musician doing whatever comes up, from music therapy to parties. I've written music for a couple of independent films you won't have heard of, and a TV theme you might remember from hungover Sunday mornings if you had Channel 5 on. Actually it was kids' programme, so you might have been twelve, rather than hungover. I also had a band called Geist from 2001-2007 and we played a lot of gigs and got the first on-line unsigned section started on a major retail website - CDWow (they were major at the time, honestly) We stayed at number one in their unsigned chart for over a year and sold 2000 copies, after which I really should have done better, but stuff happened. Despite stuff, Anna Jenkins the violinist went on to play with Frank Turner amongst others, I'm still releasing songs on an ad hoc basis with the band still playing on them when needed, and our song 'Father Christmas received a few BBC radio plays on 6 Music and other local stations in 2016. I'm currently providing music and other noises for Prime8, a new project which aims to teach children about the environment in various ways, centred around the on-line exploration of the lost 8th Continent of Primasia. It's still in its fledgling stages, but details can be found through my website.