The Grey Lady Music Lounge, Sunday 8th July 2018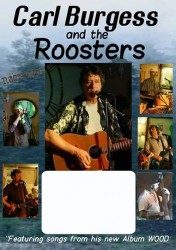 click to enlarge
Carl Burgess is an honest and truly original folk songsmith, delivering short tales of love and loss with sincere Johnny Cash-esque vocals and beautiful rhythm acoustic guitar. His melodic songwriting is instant and wholesome, infusing elements of folk, country, americana and rock 'n roll. Usually seen fronting his much loved local band The Rooster Boys, a solo set gives Carl Burgess that special chance to showcase these immediate hits in their mose passionate and pure form.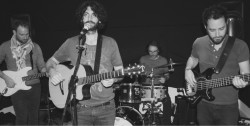 click to enlarge
After years of playing live, numerous studio sessions and everything in between. In 2017 James McMaster, Steven Oates, Keir Moore and Vinnie Reck came together to form Planet 3. Bassist Steve Oates and singer/ guitarist James McMaster met back in the early two thousands playing in a band signed to Polydor. After the band dispersed Steve and James continued to work together on many musical projects.
Eventually crossing paths with Keir and Vinnie, the line up was complete.
The members of planet 3 definitely have a few strings their bow. Between them playing live on radio, supporting the likes of New Order and achieving uk chart success. Now putting all their passion and experience into their new band it looks like there's good times ahead.
Pulling influences from Counting Crows, Pearl Jam, Queen, Beck and the Wildhearts. Planet 3 have an alternative, organic sound with melodic vocals and musical hooks that draw you in.
The band are recording their debut EP in early November.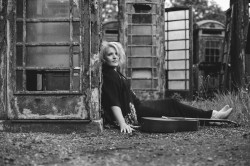 click to enlarge
Anna Howie tells upbeat stories of love and loss and friendship through her own brand of Americana meets London. Her recent Ep 'An Idiots Guide to Love' was recorded in Nashville and went to number 5 in the Uk Country Album Chart.

'Anna's voice is the perfect foil for her lyrics, blending a light sweetness with a bit of gravel. Think somewhere between the darker tones of Roseanne Cash and the airiness of early Joni Mitchell.'
Fatea Magazine

'A Beguiling combination of intelligent songwriting and engaging performance'
Richard Leader host of Leader's American Pie

'Anna is able to tackle weighty topics with her light, lyricists hand in a way that makes them easily accessible'
Fatea Magazine


An extremely accomplished songwriter and performer with lush vocals and a gorgeous rich sound
Ingenue Magazine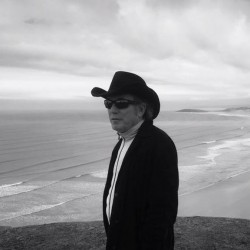 click to enlarge
Shep! is a cowboy sent from an alternative universe to explain the meaning of life. He found the only way to do this effectively was in the form of music – specifically Country BlueGrass Blues.
If you wanna singalong and win a prize here are some choruses:
Snakebite Street, Snakebite Street, snakes walk 'round on legs and feet
Snakebite Street, Snakebite Street, don't get bit by the people that you meet
From year to year, from day to day; from dawn to dark, from birth to grave
We are always, we are Always Heading Home
Come along, everybody come along, while the moon is shinin' bright
Get on board, everybody get on board, we're gonna Raise a Ruckus tonight
Everybody loves a Rockin' Man so rock like a man!
Run to the river, as fast as you can, the river is a friend to the running man
Down the River to the Sea, down the river to the sea
Time will carry you and me, down the river to the sea
Make sure you check out the new website for the live footage being filmed tonight at the Grey lady at www.shepmusic.com