The Grey Lady Music Lounge, Tuesday 27th March 2018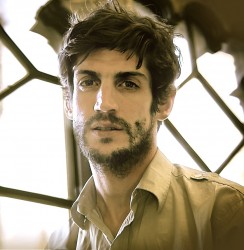 click to enlarge
The music of former Smoke Feathers singer Matthew Falloon has been compared to Paul Simon and Jackson Browne by Uncut magazine, his songwriting has been praised as "exceptional" by Maverick magazine, and BBC Radio 2's Janice Long says he is "brilliant". His new album Do No Harm has been championed by BBC 6 Music's Chris Hawkins and was named best album of the year so far by The Very Thing blogger Simon Rickards. An accomplished guitarist and singer, Matthew has performed live on national TV and radio, toured the UK, Europe and the Caribbean, and played live with Dodgy, Natty, Shura, Blue Rose Code, Hiatus, Samantha Whates and Charlene Soraia. You can find his music on iTunes, Spotify, Bandcamp, Amazon and Apple Music.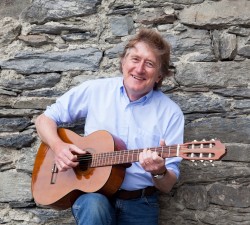 click to enlarge
Andy Evans is an accomplished singer/songwriter and guitarist, with wide influences including The Beatles, Steve Tilston, Tommy Emmanuel, and James Taylor. Classically trained, schooled on rock, jazz and folk, his music pulls a wide range of interests into his own personal style.
Andy's early career was spent in Bristol-based bands, sharing the stage with acts such as The Stranglers, Racing Cars, Gordon Giltrap and Stackridge. Following an honours degree in music, shows at the Edinburgh Festival and stints busking through Europe, Andy moved to London. He became a published arranger and transcriber, as well as playing, writing, recording and teaching.
After moving to Sussex Andy continued along the same track. But the constant throughout his career has been songwriting, as revealed in the dynamic solo performances he now focuses on.
"When you see little kids stopping to sway along with the music and people settling into chairs to listen, it is a good sign that you have found just the right musician to entertain the crowd. We really hope we will see him again next year." Sara - Jubilee Green
"Great to hear Andy play again... amazing guitar playing and relaxed vocals." Catherine - Danehill Country Fair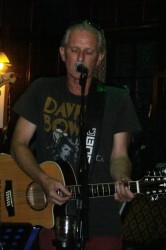 click to enlarge
Recently to be found playing in and around T. Wells as frontman with The Harveys, this is Peter's first ever solo venture.
His previous bands include SW3, Sweetheart, Transformer, Citron, The Red Guitars and The Flagmen.
The solo show will draw from all these previous bands as well as new unheard material.
With genre influences from folk, country, punk and pop the song is always key.
Peter is currently putting a new band together to back this project.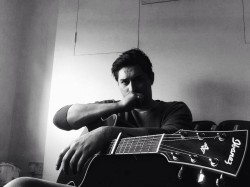 click to enlarge
Jack Leon Mackey is a singer songwriter from Tunbridge wells Kent. He has been performing for 6 years with bands and performing solo. The style of music he has adopted is a fusion between Jamie T and Alex turner. You can find his music on sound cloud, and he hopes to release an E.P in late 2014.
He has previously been in a band from Tunbridge wells named "Stray Dogs" from which he still likes to incorporate some of the songs into his set.
Look him up on Soundcloud for free downloads and constant updates.