The Grey Lady Music Lounge, Tuesday 13th March 2018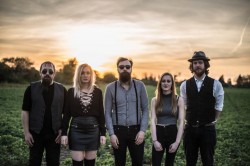 click to enlarge
Flawless Carbon are a captivating female fronted blues rock band from the UK. A unique blend of British and American influences provides a sonic backdrop where parallels can be drawn with the likes of Joe Bonamassa and Beth Hart, and John Mayer and Joanne Shaw Taylor.
Flawless Carbon's individual take on blues rock is powerful, energetic and unmistakable. Having graced the stages of clubs and festivals across the South of England and into London, and with two EPs under their belts, Flawless Carbon bring a contagious electricity that has them well and truly standing out from the crowd, and audiences far and wide taking note.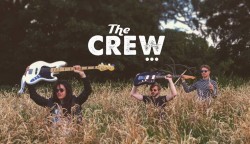 click to enlarge
The Crew are a 3-piece indie/ rock band consisting of Paul Crisp, Billy Birjukov and Jasper Morris. The band combine colourful songs with an explosive performance, soon to become one of the most exciting live acts on the scene
(TBC) Artist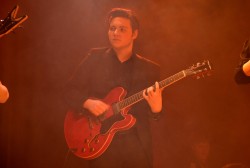 click to enlarge
Country, rock, heavy metal, blues and jazz. My music taste is eclectic; I am an experienced and passionate performer in these genres. I have performed with three bands in the last two years, and in that time, have recorded both an EP and 3 singles. I have spent the majority of the past two years performing with my band in venues all over the South, from the 02 Academy in London, to a well-known rock pub in Ashford, as well as many shows at our local venue: The Tunbridge Wells Forum. At the moment, I write and perform a lot of heartfelt Country music, with great influence from Johnny Cash and Hank Williams. I write as much of my own music as I can, but I find most comfort in performing songs I've been listening to since I was a child. I've been dubbed "Tunbridge Wells' Man in Black" after a show in December 2017.