The Grey Lady Music Lounge, Tuesday 7th November 2017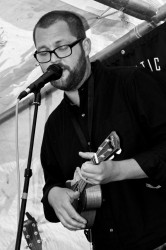 click to enlarge
My name is Steve Hewitt, I'm 29years old, and I'm a singer/singer songwriter based in Edenbridge, Kent.
My love of music came about after listening to Buddy Holly when I was 14, but my approach to music changed drastically when I heard David Gray's White Ladder for the first time; that's when I put the electric guitar down and bought my first acoustic guitar and started to write.
My aim has always been to write lyrics that have meaning and purpose that the listener can relate to and empathise with.
To best describe my genre, it would be acoustic soul pop, with hints of
blues/folk and indie.
My main influences started at the already mentioned
Buddy Holly, on to David Gray, Bob Dylan, John Legend and Fink.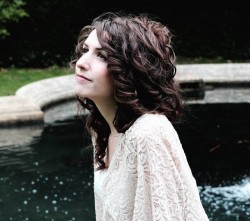 click to enlarge
Emotive songstress, Jennifer Lee Ridley passionately uses influences of a Romantic folk nature to create poignant and touching music. She has studied in depth the poetic nature of song and has a strong affinity with writers such as William Shakespeare, John Keats and William Blake. More recently she has combined these influences with her own song-writing to create more modern fusions whilst carefully retaining the purity of the lyrical content. Her dark warm vocals combined with her individual folk sound mirrors the poetic lyrics which explore the many facets of emotions.
This has had a profound effect on her own songs which she continues to develop and enhance through working with other composers, musicians and writers locally and in London. She feels strongly that collaborating is an important part of growing and building an understanding of the nature and the impact of poetry and prose on music.

She is currently working on and arranging an album which she is hopes to bring out in 2014.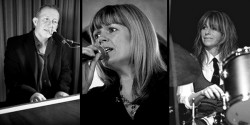 click to enlarge
Singer Lindsay Field and Keyboard player Mick Rose have been performing and writing music together for over ten years. They have appeared on numerous radio broadcasts mostly for the BBC, playing live on many occasions and have had their recorded material played on Radio 2.
Lindsay and Mick have worked as a support act on national tours notably with Paul Carrack and Bill Wyman among others. Lindsay also recently made her debut in London's West End to great critical acclaim.
Their two most recent albums offer an interesting contrast of material. 'More Dreams Than Sense' is a collection of cover versions written by artists they particularly admire, such as Gretchen Peters, Don Mclean and Paul Carrack. Their most recent Album 'A Different Game' is an eclectic collection of songs written by Lindsay and Mick all of which are full of passion and highly emotive.
They have recently been joined by Marianne Hillier Brook on percussion. Marianne has played numerous sessions with many music luminaries and plays regularly alongside legendary bass player Herbie Flowers.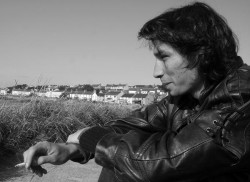 click to enlarge
Raised by pack animals in the south, Gronk was subsequently stationed in the Home Counties where he studied for A-Levels in navelgazing before escaping to London. He found moderate success with gothic psych-rock band Carnival of Souls in the early noughties, before meeting near-indifference at a handful of solo gigs in Brixton. A trip to the US followed, during which he discovered the marimba and returned to form the Body Doubles, a shambolic rock 'n' roll act currently limping around London's sawdust venues. Gronk writes folk and rock songs bolstered by a healthy dose of gallows humour, and appears tonight with Body Doubles lead guitarist Claud "the musket" Musker.