The Grey Lady Music Lounge, Wednesday 18th October 2017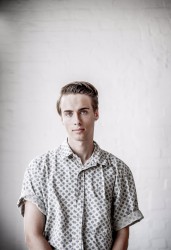 click to enlarge
I'm Havelock, a 20 year old from Kent. I've been involved with music for as long as I can remember. Writing lyrics has always been my outlet - it's the way I best express my feelings. Artists such as Jeff Buckley, Amy Winehouse, Jamie T and The Kooks have played an important part in my music so far. Expect lilting, feel good tracks with jazz infused chords as well as attitude filled, indie rock and roll.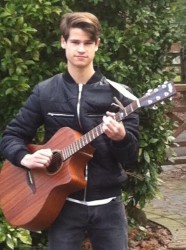 click to enlarge
At just 14 years old Sean is a budding contemporary acoustic guitarist, singer/songwriter from Sevenoaks, Kent.
An aspiring musician continually evolving, his music is an eclectic blend of acoustic pop, rock and some hip hop drawing inspiration from many different genres of music/bands/artists such as The Beatles, The Jam, Eric Clapton, Ed Sheeran, The Rolling Stones and his music teacher singer/songwriter Mr Dan Clews.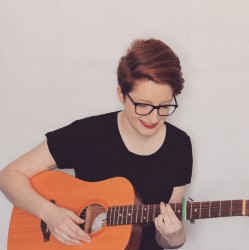 click to enlarge
I am a 20 year old singer-songwriter from Eastbourne who mainly focus on country music, which I love dearly.
I get my musical inspirations from artists such as Taylor Swift, Kacey Musgraves, Hunter Hayes and Shawn Mendes.
My music comes from a very honest place and I have always said that my songs are like my diary in a way. My style is mainly acoustic, just me and my guitar, which I find makes my performances a lot more intimate and the audience can really get a feel for what I'm singing and writing about.
I've been writing my own songs for about 2 and half years and have been performing around East Sussex, doing open mic nights and a few shows here and there for around 2 years also.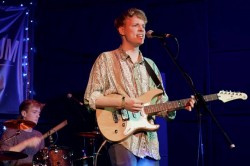 click to enlarge
Martin is the front man in this thing called The Floodgates, which is very exciting and he strongly encourages you to give that a listen when you next can. Yet when his band mates are busy, you can find him roaming the streets desperately trying to feel relevant, playing a collection of band and solo tracks which can be found online, with a raw passion beyond his years.
Between working on The Floodgates debut EP, second tour and having a number of festivals all booked for 2016; Martin is living his lifelong dream of being a full time musician, which you can clearly see in his live shows.
Debut EP 'Paint' out Summer 2016.