Summer Mooney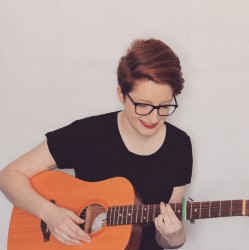 click to enlarge
I am a 20 year old singer-songwriter from Eastbourne who mainly focus on country music, which I love dearly.
I get my musical inspirations from artists such as Taylor Swift, Kacey Musgraves, Hunter Hayes and Shawn Mendes.
My music comes from a very honest place and I have always said that my songs are like my diary in a way. My style is mainly acoustic, just me and my guitar, which I find makes my performances a lot more intimate and the audience can really get a feel for what I'm singing and writing about.
I've been writing my own songs for about 2 and half years and have been performing around East Sussex, doing open mic nights and a few shows here and there for around 2 years also.
https://www.youtube.com/user/footieruafan
Last played:
The Grey Lady Music Lounge, Wednesday 16th January 2019
Artist (TBC), Summer Mooney, KAY, Paul Crisp