Julius Cowdrey, Friday 22nd September 2017
This event is limited to a maximum of 70 persons. Advance tickets strongly advised available online.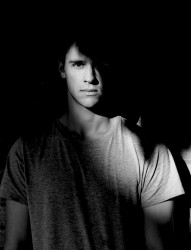 click to enlarge
Julius Cowdrey is a 23 year old English singer songwriter.
Born into a famous sporting and music family in the South of England he has developed his own brand of music. Whilst he has always been a singer he found inspiration during a year studying at the Institute of Contemporary Music Performance in London.
Since then Julius has gigged around the UK for 3 years playing at all the well-known London venues (regularly headlining at The Troubadour.) He was assigned the task of introducing live music to the famous London West End Club, Mahiki, performing at every show.
Julius has twice performed on Fifth Avenue in New York as the guest of Society's Choice and headlined at both a rooftop party and Bar Lubitsch in LA in 2015/16.
Julius writes all of his own music. His style has been compared to Ed Sheeran, but with piano and the expression and emotion of Adele. Following his shows in New York he received his greatest review 'Julius performed beautiful heart-felt music, like Adele'.
Julius has developed his own unique sound on keyboard and is currently writing songs in collaboration with several writers in London and LA. His passion is performing live and writing great music.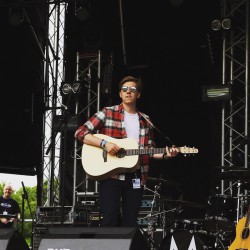 click to enlarge
At just 18 years old, Jack has made a promising start to his music career, with new material making its debut on iTunes, Spotify and SoundCloud, and fast gaining momentum as a captivating live artist.
Previously holding a weekly residency at the Zed Music Café in Sevenoaks and having played in bars for long before he was legally meant to be there, he is no stranger to an audience.
Jack has mentors in Tom Williams (of Tom Williams & the Boat; featured regularly on BBC Radio 1 with Cerys Matthews and Huey Morgan) and Dan Clews (singed to George Martin's record label, manager of the Beatles) and his influences can be heard in the lush poetic demos now making their way out into the world. Having established himself of the local music scene, performing at a number of renowned Kent, Sussex and London venues including the Tunbridge Wells Forum, the PizzaExpress Music Room in Maidstone and the Troubadour in Earls Court, he plans to release his debut EP in the near future. Early days but one to watch out for!