The Grey Lady Music Lounge, Sunday 20th August 2017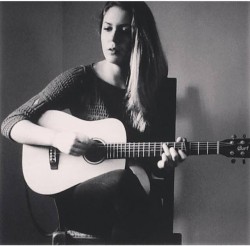 click to enlarge
Meg Jordan is an 18 year old singer-songwriter who has been performing live for the last 3 or 4 years. Her performance experience ranges from gigs in cafés and pubs to weddings and private functions. Meg has been writing her own music since she began teaching herself the guitar and now has an album worth of her own songs which she is hoping to record in the coming year. Others have described her song-writing as humerous and relatable with a unique edge which makes her music recognisable. As well as playing the guitar she often accompanies herself on the piano and as well as this is a talented violinist, which she incorporates in her recorded work more than her live performaces (for now). Currently studying at Loughborough University, Meg is now performing outside of the southeast, hoping to develop her skills as a performer to a wider audience.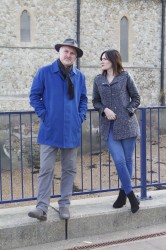 click to enlarge
Sharon has been singing for 20 years and has performed both as a lead and backing vocalist with bands and acoustic acts. After graduating with a Popular Music Degree from Leeds College of Music, Sharon starting working towards becoming a Singing Voice Specialist and travelled to Europe and the USA for voice conferences. She is currently working as a Vocal Coach specialising in Pop, Rock and Musical Theatre, teaching children and adults from the ages of 6-65. She is continuing to advance her passion and knowledge for the voice and is starting a Post Graduate course specialising in Vocal Pedagogy and Voice Science.
Among her vocal influences are Kelly Clarkson, Pink and Skin from Skunk Anansie.
Mark writes serious songs for serious people. Motivated by human stories and current affairs, both local and global.Two MRC albums are currently on release 'My City Of Fire' and 'Going Live! South Of The Equator'. A new MRC film 'Scirocco' is nearing completion, along with the next MRC album. Mark's songs have been covered by Jennifer Crook, My Darling Clementine, and Bob Andrews (Keys wizard with Graham Parker and The Rumour).
His influences are Ray Davies, Graham Parker, Smokey Robinson, Curtis Mayfield, Gladys Knight, Nina Simone, Emmylou Harris and Rodney Crowell. And Dusty!
Mark and Sharon started collaboratively working in August 2015.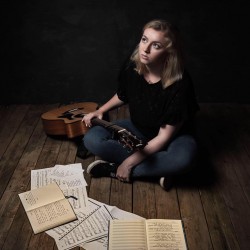 click to enlarge
Songwriter, singer and guitarist. Recording music under record label 'Lucky Boy Records'.
Single 'Nice' produced by Tom Gulliver, was released in February.
Debut EP 'How to Lose You - EP' is out now, featuring that single and three other tracks. Here is what Rachael had to say about this EP:
"This summer for me has been probably the worst I can remember for mental health and unhappiness with who I am and where I'm at in life. But one thing that has stayed constant is my love for writing and making music. So being able to spend a whole day in the studio creating music was a serious dream come true. Every song on this EP explains some of the feelings I held in my heart at some point these last couple of months. There's a lot more music that's come out of this but I'm not quite ready for everyone to hear those quite yet. So for now here's a little piece of me that I hope resonates with you."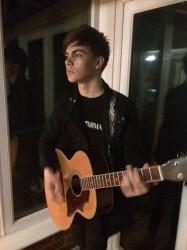 click to enlarge
Emanuel Fanthome-Hodgson is a 17 year old singer songwriter from Maidstone. Starting at a young age, Emanuel has written songs with varying genre styles, ranging from indie rock to blues. Still in his teen years, Emanuel has been expanding his live performances, playing in local venues around the Tonbridge and Maidstone areas, as well as playing at the 2017 Hastings festival.