The Grey Lady Music Lounge, Wednesday 28th June 2017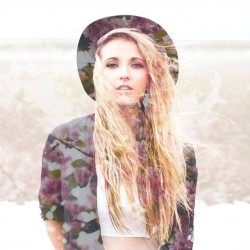 click to enlarge
Sorrel Nation is a singer/songwriter from the UK who has been writing and performing since the age of 13, and at 15 recorded and released her first EP.
Sorrel made a name for herself performing at live music venues across London, but recently moved to Australia where she released her latest EP 'Kids On The Run'. Sorrel's passion for music shows in her heartfelt performances and powerful songs, and according to Ditto Music is "someone you need to put on your radar".
She has been working with acclaimed British producer Ian Barter (Amy Winehouse, Paloma Faith, Guy Sebastian) and have created what they believe to be Sorrel's best work so far.
"When she opens up with her angst-ridden upper register… the result is stunning."
Tim Kroenert, themusic.com.au
"See her now before she becomes a huge star"
The Troubadour Club, London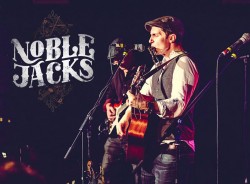 click to enlarge
We are Noble Jacks! We are a having a great time developing our commingled alternative musical style, with influences both musically and culturally from around the world and we invite you to join us on our Noble journey! The band members have individually specialized in different genres of music including folk, rock and pop which together (we hope) allows us to write songs in a fresh contemporary style with hints/ influences of some of our favorite artists such as Kings of Leon, Frank Turner and Mumford and Son's flying around here and there!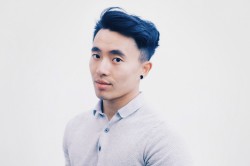 click to enlarge
Lui Peng is a British-Chinese singer who originally began his musical journey by posting covers on youtube back in 2012. Through the platform, Lui developed a unique acoustic approach to pop songs which he later started performing live on a casual basis. Fast forward to March 2016, Lui began study at Abbey Road Institute, where honed his production skills. His first release since he started at the school, Demons, currently totals at over 200,000 plays on Soundcloud and is due to be released immently as the first taste of his upcoming "Demons EP". By the end of 2016, Lui had signed two more tracks of his songs to two European dance labels, which were released with him as a feature, totaling another half a million plays on Spotify. Both releases appearing in playlists such as New Music Friday in Multiple countries like France, Germany, and the UK and one of them, "I Still Wonder" (released in December) made H&M's in-store playlist for the whole Christmas season. In 2017, Lui will reveal two EPs that will define him as an artist. The first to drop will be the long awaited Demons EP, which features 2 guest artist collaborations and 5 different producers.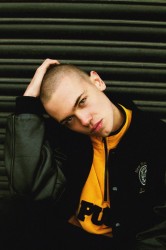 click to enlarge
At 17 years old, Will Watson continues to be a growing talent in the Kent area. As a lyricist and multi-instrumentalist, Will's original music resonates with themes of love, heartbreak and the pursuit of happiness and fulfilment. With such inspirations as Anderson Paak, Prince and Tom Misch, Will incorporates intricate guitar playing styles and fast paced lyrics, always showing his passion for what he is conveying. Will's talent in songwriting also stretches to his high ability on the drums, bass, guitar and piano. Will is in his last year of school in Somerset and will be studying Acting at University in September.