The Grey Lady Music Lounge, Sunday 21st May 2017
(TBC) Headline Act: Artist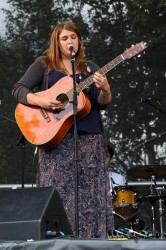 click to enlarge
Local songstress Josie Lee has established herself as one of the leading female artists at the Grey Lady. Her haunting vocals carry a unique pure tone that is full of atmosphere and feeling. She has produced a distinct medley of contemporary, melodic songs with influences such as Jeff Buckley, Tori Amos, Joni Mitchell and Nirvana. She originally started out as a solo artist playing regularly at various local Tunbridge Wells venues and has performed here at the show previously as a duo. Josie started university at Falmouth in late September 2008 where she is reading English and creative writing although she fully intends to keep her songwriting and singing ticking along in the process!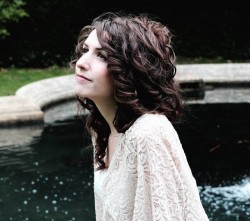 click to enlarge
Emotive songstress, Jennifer Lee Ridley passionately uses influences of a Romantic folk nature to create poignant and touching music. She has studied in depth the poetic nature of song and has a strong affinity with writers such as William Shakespeare, John Keats and William Blake. More recently she has combined these influences with her own song-writing to create more modern fusions whilst carefully retaining the purity of the lyrical content. Her dark warm vocals combined with her individual folk sound mirrors the poetic lyrics which explore the many facets of emotions.
This has had a profound effect on her own songs which she continues to develop and enhance through working with other composers, musicians and writers locally and in London. She feels strongly that collaborating is an important part of growing and building an understanding of the nature and the impact of poetry and prose on music.

She is currently working on and arranging an album which she is hopes to bring out in 2014.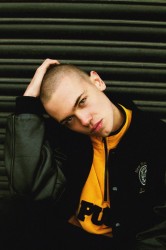 click to enlarge
At 17 years old, Will Watson continues to be a growing talent in the Kent area. As a lyricist and multi-instrumentalist, Will's original music resonates with themes of love, heartbreak and the pursuit of happiness and fulfilment. With such inspirations as Anderson Paak, Prince and Tom Misch, Will incorporates intricate guitar playing styles and fast paced lyrics, always showing his passion for what he is conveying. Will's talent in songwriting also stretches to his high ability on the drums, bass, guitar and piano. Will is in his last year of school in Somerset and will be studying Acting at University in September.