The Grey Lady Music Lounge, Sunday 30th April 2017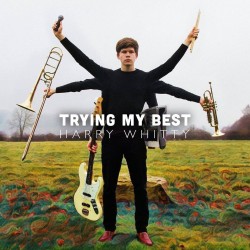 click to enlarge
Harry Whitty is a 17 year-old singer-songwriter and multi-instrumentalist. He grew up learning the piano and singing, then picked up the trombone at age 9. He started listening to jazz at around age 13 and, after hearing multi-instrumentalists like James Morrison and Jacob Collier, was inspired to learn as many instruments as possible and picked up drums, electric bass, trumpet and euphonium at around age 15.
His songwriting is inspired by many different artists such as Oli Rockberger, Theo Katzman, Jamie Cullum and Steely Dan. His debut EP entitled 'Trying My Best' features 5 original songs on a variety of topics, On the EP, Harry plays all the instruments as well as performing all the vocals. He can often be found gigging around Kent and London along with his band. He also works frequently with other songwriters such as Roberto Picazo. His second EP is due for release early 2018.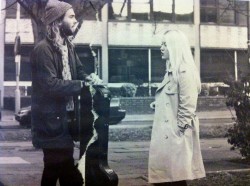 click to enlarge
Dervla & Nils are an acoustic duo based between South East London and Kent, since forming over 4 years ago they have played a number of venues from Brick lane's 93 Feet East to local Kent haunts such as The Forum, Tunbridge Wells. Dervla is the lead vocalist and Nils plays guitar and a range of percussion instruments. The sound produced by the pair is smooth and uncomplicated, the rough tone of Nils' voice works well with the gentle sound of Dervla's and forms a dynamic contrast.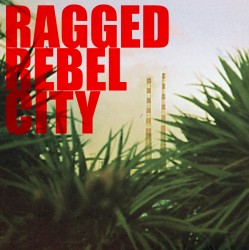 click to enlarge
Painting a picture of urban decay, of nature taking back the city; harvesters of the fertile ground between acoustic songs and ragged, unpolished, experimental, yet truthful sonic treatment.
Stephen Hodd (Lou Rhodes, Passenger) & Oddur Mar Runarsson (LAMB, The Egg, Gaudi) play looping, experi- mental, indie/folk of monstrous songs and enthralling acoustic-guitar based sonic explorations.
Think Bon Iver, Bonne Prince Billy, John Martyn ensconced in mellifluous free-fall with the abandon of Godspeedyou and Dirty Three.
R.R.C.'s first single 'Reckless Gambler' is due for release in May. Taken from the album 'Ode', it sets the tone for what is to come with a gentle thump on a guitar that evolves into an hypnotic lament for pride and forgiveness.
There is a delicacy to the guitar playing, to the singing, even to the lo-fi, mono recorded brushed drums. All is qui- etly realised; but for the layers of vocals, stacked upon each other in roomy ambience as they convey emotional synergy as the song evolves.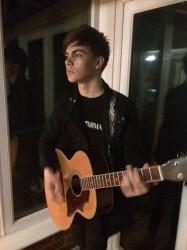 click to enlarge
Emanuel Fanthome-Hodgson is a 17 year old singer songwriter from Maidstone. Starting at a young age, Emanuel has written songs with varying genre styles, ranging from indie rock to blues. Still in his teen years, Emanuel has been expanding his live performances, playing in local venues around the Tonbridge and Maidstone areas, as well as playing at the 2017 Hastings festival.