Ragged Rebel City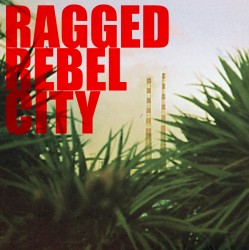 click to enlarge
Painting a picture of urban decay, of nature taking back the city; harvesters of the fertile ground between acoustic songs and ragged, unpolished, experimental, yet truthful sonic treatment.
Stephen Hodd (Lou Rhodes, Passenger) & Oddur Mar Runarsson (LAMB, The Egg, Gaudi) play looping, experi- mental, indie/folk of monstrous songs and enthralling acoustic-guitar based sonic explorations.
Think Bon Iver, Bonne Prince Billy, John Martyn ensconced in mellifluous free-fall with the abandon of Godspeedyou and Dirty Three.
R.R.C.'s first single 'Reckless Gambler' is due for release in May. Taken from the album 'Ode', it sets the tone for what is to come with a gentle thump on a guitar that evolves into an hypnotic lament for pride and forgiveness.
There is a delicacy to the guitar playing, to the singing, even to the lo-fi, mono recorded brushed drums. All is qui- etly realised; but for the layers of vocals, stacked upon each other in roomy ambience as they convey emotional synergy as the song evolves.
http://www.raggedrebelcity.com/
Last played:
The Grey Lady Music Lounge, Sunday 30th April 2017
Emanuel Fanthome-Hodgson, Ragged Rebel City, Dervla & Nils, Harry Whitty Quartet