The Grey Lady Music Lounge, Wednesday 22nd February 2017
This will be a three-act show.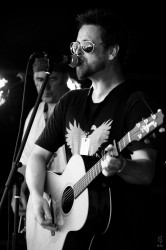 click to enlarge
The Varlies are a homegrown Tunbridge Wells rock band. Formed back in the
early 90s by guitarist, Kev Amos and singer, John Whitehorn, they have
been delighting audiences and listeners alike ever since with their own
blend of music and infectious live performances. The Trinity show is set
to offer a chance to catch the full band in one of their now rare
performances together where they will be performing songs from their last
four albums. With Paul May on drums and Steve Mealing on bass completing
this fantastic line up, this really be one not to be missed. Paul Dunton
Says... "The Varlies are quite simply one of the best bands I have ever
seen live. Their sublime musicianship and infectious melodies underpin
their undoubted ability to create fantastic music. This is band that takes
you on a rollercoaster of emotions! Expect everything from high energy
foot stomping rockin' tunes, funky grooves and hire wire guitar riff's to
beautifully crafted acoustic ballads. John Whitehorne is an exceptional
vocalist, with an incredible range and tone that reminds me of Neil Finn, with shades of Bon Iver's falsetto at times. The band's
live sound is hard to pigeon hole as they have their own swagger and
style, however if you said names such as The Dave Matthew's Band or a
rockier version of Crowded House that would give you an idea!"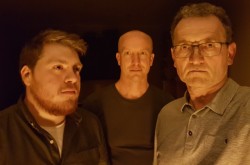 click to enlarge
Kachi is singer-songwriter Seán O'Connell and his crew, Carl Ebbage and James Clarke. Seán has been a musician since 1976 and made his name as drummer/vocalist in 80s northern cult band Airkraft. Multi-instrumentalist Carl is one of Tunbridge Wells' most in-demand musicians while James, who studied music, drums with several bands playing an array of genres. Kachi sing of life, love and family, and the songs have been described as 'once heard, never forgotten' – this is Kachi's debut appearance at the Grey Lady so why not come and judge for yourself.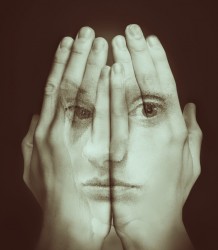 click to enlarge
Sivix began as an earnest, if misguided project to assist local government in controlling the pest population of their towns and cities using a unique blend of love and pointy sticks. After a particularly shocking incident involving a sentient carrier bag and a drunk rat, the people involved turned to music to soothe their jittery souls.
Sivix then decided to enter the catering industry, and worked on a concept meal known as "The Noteworthy Banquet". Their idea was to serve a starter of grilled Incubus in a reduced Slash jus, steamed Red Hot Chili Peppers accompanied by a pink Sam Browne and mango sorbet, loin of Joan Osborne peppered with Dream Theater flakes and a dessert of choral based cacophony with sprinkles of musical elements. However, at the first serving, their customers became angered and somewhat litigious. The realisation slowly dawned that music might be a better outlet; it's rather difficult to serve hungry people a concept rather than a potato.
Thus Sivix the band was born. Writing and recording almost constantly (with small breaks for rodent control), Sivix then have to spend many, many hours trying to work out just how on earth to perform this stuff live. Which we have. Just for you.