The Grey Lady Music Lounge, Sunday 8th January 2017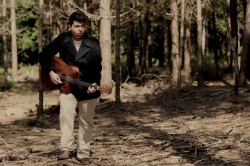 click to enlarge
Peter Mercer is an 18 year old singer-songwriter from Tunbridge Wells. Despite his young age he has already attracted a lot of industry attention including that of Mike Rosenberg (aka Passenger) and up and coming band New City Kings. Furthermore, he has been put on the same bill as artists such as Scouting For Girls, Rebecca Ferguson and The Hoosiers. His music contains elements from a wide range of genres including folk, pop and rock, but it is all performed acoustically with a loop pedal. He takes inspiration from a huge variety of songwriters but is particularly inspired by Ed Sheeran, Tom Fletcher (McFly) and Ryan Tedder (OneRepublic) and takes lyrical inspiration from artists of all genres, from Macklemore to James Bay. He released his debut EP which was featured nationally on BBC Introducing and is working towards his debut album "Wake Me Up"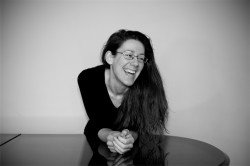 click to enlarge
Jenni has been writing songs since she was a teenager, and since graduating has been working professionally as a freelance composer, songwriter, musical director and pianist.
In the last couple of years she decided to start performing her own songs, and since making that decision has been gigging around the country and abroad, most recently with the very excellent Richard Carter on guitar. Together, their highlight of 2014 was performing in New York, at Pianos Bar in Lower East Side Manhattan, and in March 2015 they launched the debut EP, entitled 'Spring.' The album contains six tracks, all original songs written by Jenni, produced by Richard, and covering a range of styles through jazz, folk, blues and country influenced ballads.
Jenni's songwriting is often compared to Carole King and Joni Mitchell –audience members have commented that it's as if the songs have come straight out of 1971, but with a fresh new edge to the sound and sharp contemporary lyrics.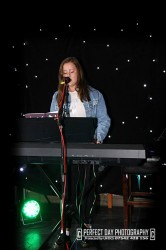 click to enlarge
Milly Rusling is a fifteen year old singer songwriter from Tonbridge, Kent. Songwriting since the age of twelve, her style draws on contemporary influences such as Gabrielle Aplin, Emile Sande, Damien Rice and Lauren Aquilina. Her largely piano-based songs combine accessible melodies and simple lyrics, and are delivered with soulful, haunting vocals. She has performed regularly in the local area over the last twelve months receiving some great reviews along the way. In the next year she hopes to spend time recording material for release and performing her songs; the thing she loves most.