The Pheasantry, Pizza Express, Thursday 24th November 2016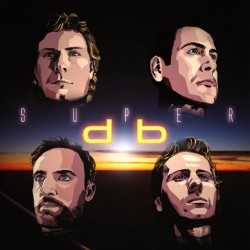 click to enlarge
Super db was formed in 2014 and they released their debut album Death By Disco in January this year. The band are friends who met on the London gig circuit, after having graduated from Trinity Laban Conservatoire of Music and Dance and Guildhall School of Music and Drama. They collaborated on Matt's solo album Around The Corner, in 2013, then decided to join forces and created Super db. They have had extensive radio play on the American radio station Asheville FM.
Their sound is a distinctive mix of pop, disco, funk, rock and jazz, inspired by Earth, Wind and Fire, The Police, Prince and Michael Jackson.
The band are currently rehearsing and recording for their new EP, due out very soon!
Super db are:
JP Sutcliffe - Drums, keys, percussion, vocals
JM Sutcliffe - Guitars, vocals
Lorenzo Bassignani - Bass
Matt Dibble - Keys, sax, vocals, extra percussion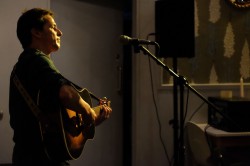 click to enlarge
"Sepia soaked soulful folk at its best" - James Robins (Freshnet-BBC6 introducing)
"Dreamy, 1970s-inspired folk" - Time Out
"…every track on 'Tomorrow, then' is a minor classic of songwriterly craft and foot tapping alt.folk liveliness." - Tasty fanzine
"Vingoe has effortlessly created the perfect soundtrack for lovers: the beginnings of a beautiful dusk, and the deep racing emotions of a passionate heart. Definitely worth a listen" – Acoustic Magazine
"Conrad's intimate and sensitive music is often sparse, but full of vitality…he's a skilled and talented musician who creates beautifully crafted songs" – 4/5 AAAmusic
Conrad Vingoe is an award winning folk and Americana influenced singer/songwriter based in London (UK). His latest album "Tomorrow, then" was recorded by legendary producer/engineer Phill Brown (John Martyn, Talk Talk, Led Zeppelin, Bob Marley etc) and was released in 2015. Conrad has toured in England, Europe and the U.S. and most recently in Scandinavia. He has supported the likes of Turin Brakes, Passenger, Chris Difford (Squeeze) and Kathryn Williams. Recent festival dates include Beautiful Days where he played the same stage as Seth Lakeman and Iain Anderson (Jethro Tull).
Live performances are in parts intimate, in others intense and raucous. Whether performing solo or with a band Conrad's accomplished, fluid guitar playing and passionate vocals are always a memorable experience.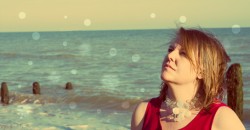 click to enlarge
Fans say that Joanne Louise Parker has a voice which "makes the hairs stand up on the back of your neck". A regular on the open mic scene, she can silence a room during performances of her a cappella songs. The past year has been spent recording her debut album "Moontide" along with Brighton based producer Max Gilkes which contains orchestrated evolutions of Joanne's original songs. Joanne has travelled extensively and performed her songs to audiences great and small from the West Coast of the US to as far east as Russia and recent support slot credits include Eliza Carthy, Gretchen Peters, Brian Kennedy and Jane Siberry.