Super db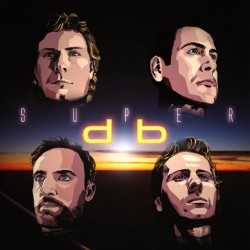 click to enlarge
Super db was formed in 2014 and they released their debut album Death By Disco in January this year. The band are friends who met on the London gig circuit, after having graduated from Trinity Laban Conservatoire of Music and Dance and Guildhall School of Music and Drama. They collaborated on Matt's solo album Around The Corner, in 2013, then decided to join forces and created Super db. They have had extensive radio play on the American radio station Asheville FM.
Their sound is a distinctive mix of pop, disco, funk, rock and jazz, inspired by Earth, Wind and Fire, The Police, Prince and Michael Jackson.
The band are currently rehearsing and recording for their new EP, due out very soon!
Super db are:
JP Sutcliffe - Drums, keys, percussion, vocals
JM Sutcliffe - Guitars, vocals
Lorenzo Bassignani - Bass
Matt Dibble - Keys, sax, vocals, extra percussion
http://www.mattdibblemusic.com/
Last played:
The Pheasantry, Pizza Express, Thursday 24th November 2016
Joanne Louise Parker, Conrad Vingoe, Super db