The Grey Lady Music Lounge, Tuesday 18th October 2016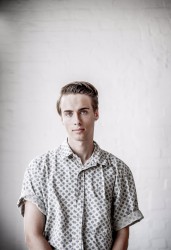 click to enlarge
I'm Havelock, a 20 year old from Kent. I've been involved with music for as long as I can remember. Writing lyrics has always been my outlet - it's the way I best express my feelings. Artists such as Jeff Buckley, Amy Winehouse, Jamie T and The Kooks have played an important part in my music so far. Expect lilting, feel good tracks with jazz infused chords as well as attitude filled, indie rock and roll.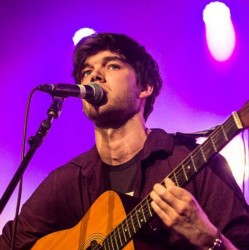 click to enlarge
Starting out as a John Mayer covers band called the Wolsely Brothers, Tom Clarke (vocals), Matt Opsblum and Kieran Philbin (both guitar) started drawing attention from their tutors whilst studying at the British Institute for Modern Music in Brighton. After successfully making it to two successive end of term shows, and playing at some of the cities biggest venues, the band decided to make their own original music.
The band, now self titled, create music that mixes the best of blues, country, folk and indie styles and takes influence from Dave Mathews, Laura Marling, Lucy Rose, Bon Iver, the Rolling Stones and John Mayer.
Along the way they picked up Tom Oldfield (bass) and the multi talented Richard Thomas (piano, vocals and percussion) and are now ready to show what they can do.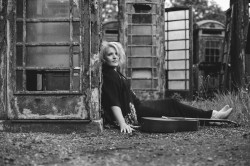 click to enlarge
Anna Howie tells upbeat stories of love and loss and friendship through her own brand of Americana meets London. Her recent Ep 'An Idiots Guide to Love' was recorded in Nashville and went to number 5 in the Uk Country Album Chart.

'Anna's voice is the perfect foil for her lyrics, blending a light sweetness with a bit of gravel. Think somewhere between the darker tones of Roseanne Cash and the airiness of early Joni Mitchell.'
Fatea Magazine

'A Beguiling combination of intelligent songwriting and engaging performance'
Richard Leader host of Leader's American Pie

'Anna is able to tackle weighty topics with her light, lyricists hand in a way that makes them easily accessible'
Fatea Magazine


An extremely accomplished songwriter and performer with lush vocals and a gorgeous rich sound
Ingenue Magazine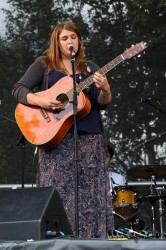 click to enlarge
Local songstress Josie Lee has established herself as one of the leading female artists at the Grey Lady. Her haunting vocals carry a unique pure tone that is full of atmosphere and feeling. She has produced a distinct medley of contemporary, melodic songs with influences such as Jeff Buckley, Tori Amos, Joni Mitchell and Nirvana. She originally started out as a solo artist playing regularly at various local Tunbridge Wells venues and has performed here at the show previously as a duo. Josie started university at Falmouth in late September 2008 where she is reading English and creative writing although she fully intends to keep her songwriting and singing ticking along in the process!