Tides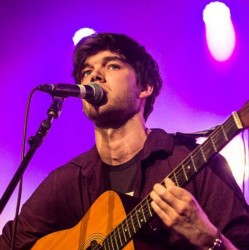 click to enlarge
Starting out as a John Mayer covers band called the Wolsely Brothers, Tom Clarke (vocals), Matt Opsblum and Kieran Philbin (both guitar) started drawing attention from their tutors whilst studying at the British Institute for Modern Music in Brighton. After successfully making it to two successive end of term shows, and playing at some of the cities biggest venues, the band decided to make their own original music.
The band, now self titled, create music that mixes the best of blues, country, folk and indie styles and takes influence from Dave Mathews, Laura Marling, Lucy Rose, Bon Iver, the Rolling Stones and John Mayer.
Along the way they picked up Tom Oldfield (bass) and the multi talented Richard Thomas (piano, vocals and percussion) and are now ready to show what they can do.
Last played:
The Grey Lady Music Lounge, Tuesday 18th October 2016
Josie Lee, Anna Howie, Tides, Havelock