The Pheasantry, Pizza Express, Thursday 22nd September 2016
Tickets £10 - available on 08456 027017. Order before 5pm on 21/09/2016 and quote any of the band names to qualify for a discounted early bird ticket at £7.
Or order online at www.pizzaexpresslive.com.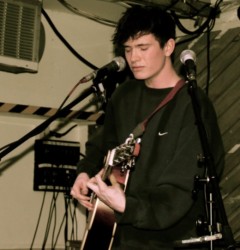 click to enlarge
A young singer/songwriter who started his musical journey in the countryside of Suffolk. After playing the circuit in Suffolk, Ralph has chosen to take on the challenge of the London music scene. After performing his whole life with just him and a loop pedal, Ralph is now in the process of trying to home in on and develop his sound with both his band and loop beside him. Performing live is his true passion and he always aims to get the crowd joining in and having a good time. His debut EP 'Immature Love' was released in the summer of 2015. He is in the process of writing and recording further EP's and plans to do bigger and greater things with them.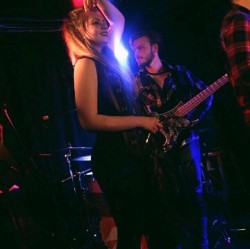 click to enlarge
Katy Virgoe is a songwriter that has always had a passion for performing, particularly with other musicians. Starting off as a solo artist she performed at small festivals and music events around the South East with her voice and a guitar, but since studying at BIMM she has found the joy in playing with other performers, giving her songs a new sound.
Katy's music is now constantly changing from having an electronic feel to an open acoustic sound depending on the musicians she's playing with.
An EP is currently in progress, but you can find Katy on Facebook.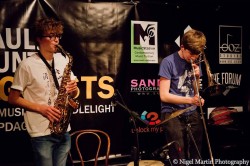 click to enlarge
Cacao is a duo from Kent blending jazz and blues with contemporary funk and pop.
Sander and Harry forged Cacao due to a shared love of fruit as well as artists such as Jamie Cullum, Jacob Collier, Snarky Puppy and Vulfpeck.
Improvisation is key to Cacao's performance, and as multi-instrumentalists the choice of instruments varies from song to song.
The two met while members of the Kent Youth Jazz Orchestra and soon became interested in getting to know the local music scene of Tunbridge Wells. Noticing a distinct lack of fruit, the two quickly jumped at the opportunity to bring together the energy and musical complexity of funk music with the organic and nutritious benefits of having your 5 a day.
Since starting in January, we've been fortunate to play at venues including The Grey Lady and The Forum and we're pleased to be playing in London where we hear fruit is already a big thing.