Katy Virgoe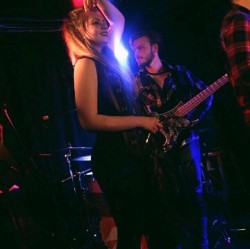 click to enlarge
Katy Virgoe is a songwriter that has always had a passion for performing, particularly with other musicians. Starting off as a solo artist she performed at small festivals and music events around the South East with her voice and a guitar, but since studying at BIMM she has found the joy in playing with other performers, giving her songs a new sound.
Katy's music is now constantly changing from having an electronic feel to an open acoustic sound depending on the musicians she's playing with.
An EP is currently in progress, but you can find Katy on Facebook.
Last played:
The Grey Lady Music Lounge, Sunday 12th January 2020
Katy Virgoe, The Frampton Sisters, Marie White