The Grey Lady Music Lounge, Wednesday 27th July 2016
This is a three-act show.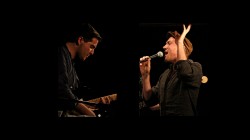 click to enlarge
​Harley & Woods is the collaboration of singer/​ ​songwriter Jez Harley and guitarist Sam Woods.​ Their music​ is described as a soulful fusion of blues, funk and americana. The pair met whilst studying music together at University and it quickly became clear that they shared similar influences, taste and ideas. Since starting this project they have played together in many UK venues and even embarked on a trip to New Orleans, where they performed together at the French Quarter Festival​​​​.​ You can see them as a duo or with their electrifying 6 piece band featuring some incredible musicians including Phil Scragg (bass), Pete Wheeler (drums), Josh Roots (keys) and James Penny (saxophone/ flute). ​To listen to their music and stay updated on gigs/ recording sessions please visit their website.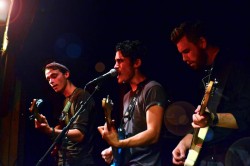 click to enlarge
Mixing blues, soul and good old fashioned rock n roll, Ed Jones is an established solo artist and frontman of the lively 4 piece 'The Diamond Cuts'. Known for his smooth vocals and lyrical tenacity, Ed has been playing across london and the South East for nearly five years and the band's latest EP 'Jack of All' is available for free at edjonesandthediamondcuts.bandcamp.com.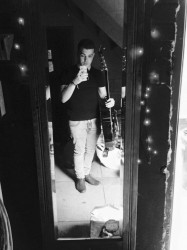 click to enlarge
Starting to play guitar and sing at the age of twenty, originally buying his first guitar as a distraction from doing college assignments, Ryan is quickly making a name for himself in the local music scene , mixing soul, R&B, indie folk and country.
Hailing from southborough this local singer will have you moving your feet and dancing along. Singing popular covers, chart and his own soulful songs, Ryan weeks is definitely a name to remember.
He's usually found gigging at venues in Tonbridge and Tunbridge Wells, on a one-man mission to prove that Kent has soul. So come along and have a great time listening and dancing along to the soulful tones of Ryan Weeks.