The Grey Lady Music Lounge, Tuesday 17th November 2015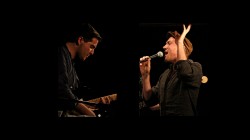 click to enlarge
​Harley & Woods is the collaboration of singer/​ ​songwriter Jez Harley and guitarist Sam Woods.​ Their music​ is described as a soulful fusion of blues, funk and americana. The pair met whilst studying music together at University and it quickly became clear that they shared similar influences, taste and ideas. Since starting this project they have played together in many UK venues and even embarked on a trip to New Orleans, where they performed together at the French Quarter Festival​​​​.​ You can see them as a duo or with their electrifying 6 piece band featuring some incredible musicians including Phil Scragg (bass), Pete Wheeler (drums), Josh Roots (keys) and James Penny (saxophone/ flute). ​To listen to their music and stay updated on gigs/ recording sessions please visit their website.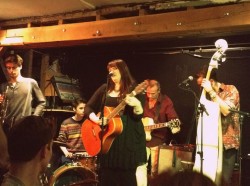 click to enlarge
Local songstress Josie Lee of Mistress and The Malts has established herself as one of the leading female artists at the Grey Lady. Her haunting vocals carry a unique pure tone that is full of atmosphere and feeling. She has produced a distinct medley of contemporary, melodic songs with influences such as Jeff Buckley, Tori Amos, Joni Mitchell and Nirvana. She originally started out as a solo artist playing regularly at various local Tunbridge Wells venues and has performed here at the show previously as a duo.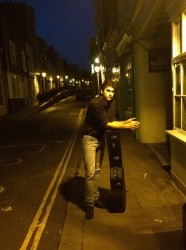 click to enlarge
Rob Picazo is a Rhythm & Blues singer and guitarist born in Madrid and based in the South East of England. He combines soulful vocals, relatable lyrics and bluesy melodies, all the while influenced by great Soul and Blues performers such as Sam Cooke, Ray Charles and Dan Penn. Following a two month trip through the South of the US, filming a documentary about roots music, Rob has played in popular venues throughout Sussex, Kent and London, and opening for great artists such as Gwyn Ashton, Brooks Williams, Martin Harley and Dom Pipkin. His first album, Spanish Moss was released on the 29th of September 2017.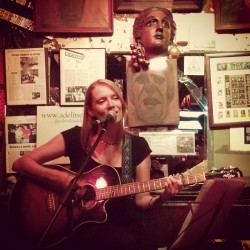 click to enlarge
Adeline is a French singer/songwriter with a British soul. After writing and releasing an independent album (Promesses) in the UK in 2002, she started playing solo venues in the South East area (Hastings, Eastbourne, Tunbridge Wells, Rye) for quite a few years, until she decided to relocate to Barcelona in 2012.
Her music, acoustic rock/pop, a cross between Tracy Chapman and Alanis Morissette, is sung with a strong voice and a heartful of feelings.
Lately Adeline has been making 2 music videos with Girl In A Suitcase Productions (Barcelona) and collaborating with various electronic musicians.
Note: Adeline sung on the track 'Fly' for the Seat Leon advert (2013) - which is currently back on TV.