The Grey Lady Music Lounge, Wednesday 7th October 2015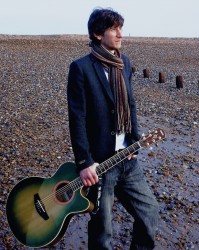 click to enlarge
Born with left side Microtia, Nick picked up the guitar from his folk playing parents when he was seven years old.
His uncle played drums with Suzi Quatro in the seventies, so music has always run in the family.
Nick started to sing and produce his own songs at eighteen having honed his blues, rag finger style and soulful rocky tones.
He ran a studio for three years and in 2013, now with time to focus on himself as an artist, released his debut EP followed by his debut album early 2015.
Nick aims to be out and about more than he ever has been, to promote himself, record label, charities and good music. More info online.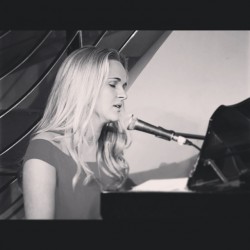 click to enlarge
Fran is a young singer/songwriter from Kent who has been gigging locally for about a year, and intends to continue to do so, as playing live music is what she enjoys most. Her sound is acoustic, with only her voice and the piano. Fran has a wide-ranging taste in music, from acoustic and folk artists such as Benjamin Francis Leftwich and Tom Odell, to electronic and dance artists such as Disclosure. Fran's varying influences combined with her own ideas produce a sound that is original and heartfelt.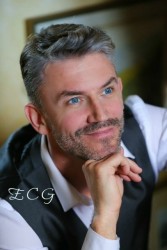 click to enlarge
After 25 years in the business world and playing in bands part time, triggered by much personal change in early 2013 Andy decided to give music his full time attention. He wrote and recorded the album " English Country Gent" using full time session musicians and released this in June 2014. He then went out and for the remainder of 2014 performing live solo gigs in bars, pubs and clubs around the South of England touching on the latter part of the festival season. In early 2015 he put together a band of professional playing musicians and is currently out on the circuit playing at quality venues promoting his album.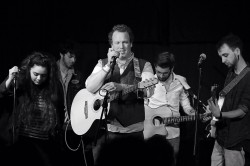 click to enlarge
From performing in a West End musical to backing singing for the great Paul Weller, Alex is a diverse powerhouse vocalist who also writes his own equally diverse songs. "I like to write songs in the moment so expect some songs to be slow with a deep meaning then suddenly a fast paced catchy upbeat tune. But all my tracks tell a story". You can expect any of his shows to be full of energy and heart. When it's all said and done you'll leave tapping your toes or humming to his catchy hooks.
His recent EP 'Mannequin Man' is his first concept EP telling his story of breaking the mould against odds and setting a course to be yourself. With heavy influence from Frank Turner this EP is proof that his songwriting is ever evolving.