The Grey Lady Music Lounge, Tuesday 9th June 2015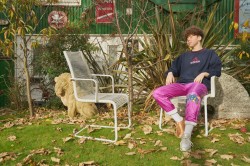 click to enlarge
I am a unique, acoustic singer/songwriter and all round musician based in Hastings, currently in the process of releasing my original music to the general public. At 17, i have performed at various events, parties, and weddings, regularly go busking, and have taken part in open mic nights in the local area, but am now looking to play to a larger audience and gain experience in the music industry. My interest in music began from an early age as i was always surrounded by my dad playing guitar, but i purchased my first drum kit at the age of 11, and taught myself the guitar and piano shortly after, which set me up for gigs at small venues. Despite aiming to make a living out of music in the future, for the time being i am just enjoying sharing my music with people, and hope to continue doing so for a very long time.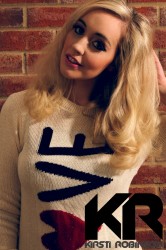 click to enlarge
Kirsti Robinson was dubbed as "the voice you could listen to all day" by BBC Radio 1's Annie Nightingale.
Starting as a session singer over ten years ago, Kirsti's voice has graced countless TV and radio adverts.The last few years have seen her and her band (Adam Ferguson and Dan Potter) perform at a number of iconic venues such as The Troubadour and The Bedford in Balham. They also supported The Darkness in front of 10,000 people and were hand selected by Pixie Lott to perform at an intimate event in London where Pixie called Kirsti's voice "amazing".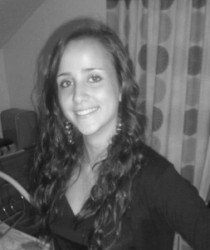 click to enlarge
As a recent Graduate from the University of Leeds, Georgia now dedicates as much time as possible to her passion of writing music. As well as focusing her energy on film composition, song-writing has always been a passion for her.
Performing at the Grey Lady since September 2013, Georgia's style has developed over the past year leading to the emergence of an eclectic mix of songs. Drawing from personal experiences with the occasional burst of fiction and a healthy dose of humour, her music often explores issues experienced by many.
Her quirky piano style combined and her vocals take influences from many different music genres including folk, pop and soul. As her confidence continues to grow and her writing develops she is looking forward to showcasing her music again in Tunbridge Wells.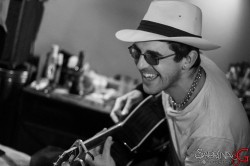 click to enlarge
Tunbridge Wells based singer / songwriter Mystery Clarke has established himself as one of the most captivating and charismatic soloists on the local music scene. He has been performing at The Grey Lady for many years now and he has recently been working with a host of top local musicians to form one of the most unusual bands in the area. A veritable super-group of experts in the fields of funk, folk and electronica - The Mystery Clarke Band are well worth investigating. You can find them on YouTube, FaceBook, SoundCloud and their own website. Influences include the phases of the moon and the changing of the seasons. And what is the mystery? See if you can find out!