The Grey Lady Music Lounge, Wednesday 11th February 2015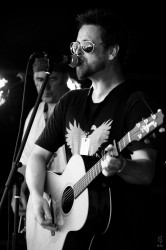 click to enlarge
The Varlies are a homegrown Tunbridge Wells rock band. Formed back in the
early 90s by guitarist, Kev Amos and singer, John Whitehorn, they have
been delighting audiences and listeners alike ever since with their own
blend of music and infectious live performances. The Trinity show is set
to offer a chance to catch the full band in one of their now rare
performances together where they will be performing songs from their last
four albums. With Paul May on drums and Steve Mealing on bass completing
this fantastic line up, this really be one not to be missed. Paul Dunton
Says... "The Varlies are quite simply one of the best bands I have ever
seen live. Their sublime musicianship and infectious melodies underpin
their undoubted ability to create fantastic music. This is band that takes
you on a rollercoaster of emotions! Expect everything from high energy
foot stomping rockin' tunes, funky grooves and hire wire guitar riff's to
beautifully crafted acoustic ballads. John Whitehorne is an exceptional
vocalist, with an incredible range and tone that reminds me of Neil Finn, with shades of Bon Iver's falsetto at times. The band's
live sound is hard to pigeon hole as they have their own swagger and
style, however if you said names such as The Dave Matthew's Band or a
rockier version of Crowded House that would give you an idea!"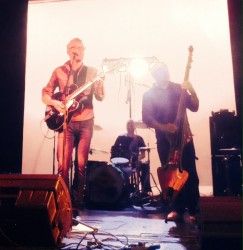 click to enlarge
Influenced by the rockabilly swing style of the 50's, the Black catz are a rip rockin, rock and roll band with a killer edge. Playing music for the love of it. The catz are putting their own take on this genre and coming up with something original.
Paul stick Annis on drums: a supersonic drummer with years of experience, playing all over the country with many different acts.
Steve Wright on bass: a very well known local musician, playing venues from the Cross Keys to Wembley arena.
Andrew Morley guitar and vocals: "I always wanted to play in a rockabilly band and started learning the style, it turned out to be harder than I expected! Two years later I'm just about getting it, and I've dragged Steve and Paul along
with me".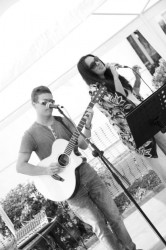 click to enlarge
Resonate is made up of singer/songwriter, Meya Rein and session guitarist and vocalist, Stuart Evans.
Merging their musical passions, and love of harmonies, these two musicians bring their own acoustic and jazzy flavour to popular songs from Nina Simone and Frank Sinatra to KT Tunstall and Kings of Leon and 2015 sees them bringing some of their original material in to their set.
Meya Rein has been performing her original songs, as a solo artist, since 2013 and has found that bringing her songs under the Resonate banner has given them a new feel, with many now being guitar led and a few still played on the piano. Driving things forward with various Dep musicians joining the duo, including percussion, saxophone and bass, this year looks set to be energised and inspiring for both Meya and Stuart.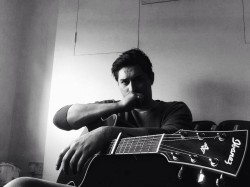 click to enlarge
Jack Leon Mackey is a singer songwriter from Tunbridge wells Kent. He has been performing for 6 years with bands and performing solo. The style of music he has adopted is a fusion between Jamie T and Alex turner. You can find his music on sound cloud, and he hopes to release an E.P in late 2014.
He has previously been in a band from Tunbridge wells named "Stray Dogs" from which he still likes to incorporate some of the songs into his set.
Look him up on Soundcloud for free downloads and constant updates.