Black Catz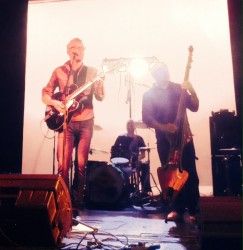 click to enlarge
Influenced by the rockabilly swing style of the 50's, the Black catz are a rip rockin, rock and roll band with a killer edge. Playing music for the love of it. The catz are putting their own take on this genre and coming up with something original.
Paul stick Annis on drums: a supersonic drummer with years of experience, playing all over the country with many different acts.
Steve Wright on bass: a very well known local musician, playing venues from the Cross Keys to Wembley arena.
Andrew Morley guitar and vocals: "I always wanted to play in a rockabilly band and started learning the style, it turned out to be harder than I expected! Two years later I'm just about getting it, and I've dragged Steve and Paul along
with me".
Last played:
The Grey Lady Music Lounge, Wednesday 11th February 2015
Jack Leon Mackey, Resonate, Black Catz, The Varlies