The Grey Lady Music Lounge, Wednesday 20th August 2014
This evening's show has only three acts, but it'll be a good'un!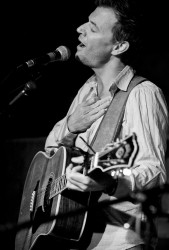 click to enlarge
Called "a new breed of blue eyed soul" by Performing Songwriter magazine, Stewart Lewis' unique blend of pop and folk has been heard on many TV shows including Body Of Proof, Ghost Whisperer, Dawson's Creek, and MTV's Laguna Beach. His magnetic stage presence and quirky storytelling have earned him spots opening for Shawn Colvin, Patty Larkin, Josh Ritter, Sheryl Crow, and Ani Difranco to name a few. For more information, visit his website.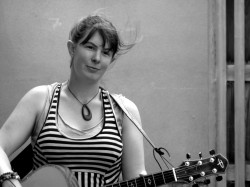 click to enlarge
Jennie has been writing songs for a number of years, however it is only within the last year that she has begun to perform them publicly, predominantly at acoustic venues and music events in and around Tunbridge Wells including a recent debut at Paul Dunton's showcase at The Grey Lady Music Lounge. Jennie's song writing is heavily influenced by the lives and experiences of those to whom she is closest and with great insight her lyrics provide a refreshing depth and honesty while her songs walk the tightrope between desperation and hope. Although occasionally choosing to perform on her own with either guitar or piano, Jennie's regular accompaniment is provided by Tom Heaseman (percussion) and Luke Bacon (guitar/backing vocals) who were formerly members of popular local indie rock band Tehillah Commission.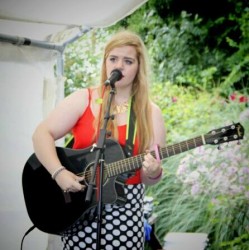 click to enlarge
My name is Niamh Cosham-Elam and I am fifteen years old. I have had a passion for performing arts from the age of five. I first started taking music and drama seriously at the age of eleven when I began writing my own music and wanted to perform. At the age of 14 I began singing publically for a while but stopped due to lack of confidence and insecurity. During this time I started vocal and guitar lessons, choosing to become solo artist. During this period I wrote my first serious song named 'Unforgiven' which put me back on track. Christina Perri, Demi Lovato and Paloma Faith are those who inspire me to be original and to put my feelings into my music. In the last 2/3 months I have been doing gigs with AVP who gave me my second chance with my music. I want my music to inspire the next generation to not be scared of standing out and to show them they are capable of anything, despite their age.