The Grey Lady Music Lounge, Tuesday 29th July 2014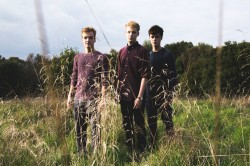 click to enlarge
Soundwave - "You - a warm bluesy tune with enough scope to get you through any day of the week."
Backseat Mafia - "A simply great, uplifting and easy to listen to band."
Originally starting out as a folk duo at the beginning of 2013, The Floodgates is the brainchild of 17 year old singer/lead guitarist Martin Stenning, and bassist Tim Fullbrook. "We just dabbled with the idea of playing together. We started with YouTube cover videos of Mumford & Sons in the garden and...ran with it." A year on, their success has become much more than an idea. Now teamed with Alex Wane on percussion as well as session players Sander Priston and Eden Fish on keys, the band has begun a new sound entirely. Combining folk and blues, it's easy to hear their influences – Mumford & Sons, Paolo Nutini and Tom Odell. But it's far more intriguing to hear their own, fresh approach. While they have the blessing of youth on their side - only being 17 years old and still tackling their A Levels - there is also a maturity to their sound that fits together perfectly, making it clear these boys stand out of the herd.
A few hours busking in London caught them enough attention to be personally invited along to Heavyweight boxing champion, David Haye's gym to play at an open day, and they haven't looked back since. In just one year, they have gone from their YouTube videos to headlining shows around the country, releasing their debut EP 'God Knows', helming a vastly growing online presence and planning a small Summer 2015 Tour, showing that in the upcoming months; The Floodgates are one to watch.
New Single 'You' out now. Available to download on iTunes and stream on Spotify.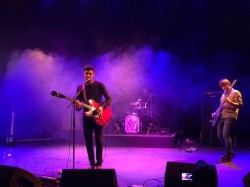 click to enlarge
Bisons can't sing, talk or play music. However, if they could, it probably wouldn't sound like Tunbridge Well's HOTTEST BAND 'Bison.' It would sound more like 'mmphhphphphrrrhahhahahahrhghghghgh'. Luckily, this isn't what Bison sound like. They sound more like a three piece rock band consisting of Charlie Gibson on guitar and vocals, 'Mad' Lewie Roberts on the bass, and Alex 'The Dawg' Cooper on the skins. Inspired by the calm menace of a herd of big horny cows, they play original guitar-driven rock focussing on brooding blues, pop positivity and big ****ing chunky songs. When tasked with writing a band biography, they displayed their infectious sense of punk rebellion by making it incredibly half-arsed. Thankfully, or so they believe, their song-writing chops, stunning looks and collectively great hair makes up for other deficiencies. Will their songs win over a tough Tunbridge Wells crowd? Only you can decide.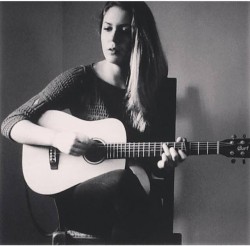 click to enlarge
Meg Jordan is an 18 year old singer-songwriter who has been performing live for the last 3 or 4 years. Her performance experience ranges from gigs in cafés and pubs to weddings and private functions. Meg has been writing her own music since she began teaching herself the guitar and now has an album worth of her own songs which she is hoping to record in the coming year. Others have described her song-writing as humerous and relatable with a unique edge which makes her music recognisable. As well as playing the guitar she often accompanies herself on the piano and as well as this is a talented violinist, which she incorporates in her recorded work more than her live performaces (for now). Currently studying at Loughborough University, Meg is now performing outside of the southeast, hoping to develop her skills as a performer to a wider audience.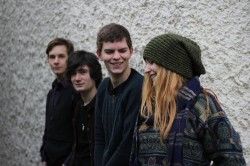 click to enlarge
Based in Kent, By the 13th were formed in stages over 2012. Their sound touches on folk-rock and blues while primarily embracing a classic mix of varying inspirations such as Blondie and Joy Division, The Beatles and Cocteau Twins. Led by strong female vocals reminiscent of Annie Lennox or Florence Welch, the band are balanced by a mix of strong bass lines, driving keys and sprawling guitar melodies.
The band dislike restricting their sound, so it isn't uncommon for an accordion, double bass or different drummer to turn up. As their influences are so diverse, so is their music, with some of their compositions being very playful and curious, whereas others are much more demanding or questioning.