The Grey Lady Music Lounge, Sunday 13th July 2014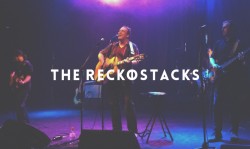 click to enlarge
Well after a nice Christmas break (distant memory) we are eager to to get gigging again in 2016, and tonight is our first one of the year, so please excuse any rust. We are really excited about the year ahead, why you ask? Here is a small and convenient list: (1) Late last year, Sam Nesbitt, the sexy one, joined as our bassist. Woo. (2) We are writing and working on quite a few new songs, which means you'll get to hear something different finally. (3) It's good to be optimistic, right. (4) We are part of an brilliant local music scene, which means getting to hear & meet tonnes of other great musicians. (5) Euro 2016, come on England! We hope you enjoy tonight. Let us know either way, during (prefearble) or after the show. much love - Alex, Phil, Sam & Thom x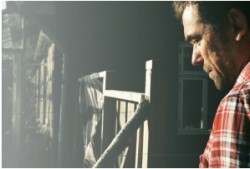 click to enlarge
Quentin Holway, otherwise known as Alfie Noakes for reasons no-one can recall, is a local type who writes songs and then plays them to people.
He was in the Moonshot Blues Band, later called the Moonshots, who did quite a lot of stuff a while back, playing all over the UK and Europe to great acclaim. They stopped and Quentin went solo, playing all over the UK and Europe to great acclaim. He also formed the band Sevenscore, playing all his own songs, and recorded the album Safe and Dry, which has become something of a rarity due to there never being that many copies of it in the first place.
There is talk of a new album, due for release about four years ago, and maybe a T-shirt. His influences include Christopher Hitchens, Neil Sedaka and roast chicken, in that order. If you rolled John Lennon, Paul McCartney, Thom Yorke and Nick Drake into one, you'd end up with a very peculiar looking person.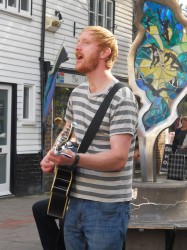 click to enlarge
I started playing guitar when I was younger and through the following years went through a whole number of different genres before settling on folk. However all that has added to create the style I play today, bringing in pop, folk, indie, blues and many more. By 2011, I started coming up with songs to emulate my music heroes and have written a whole host of songs on my own and also enlisting friend and lyricist Jim Radford, from the band These Curious Thoughts.
My influences range from older artists such as John Martyn and Neil Young to contemporary ones like The National, Damien Dempsey and Frank Turner.
I made the move from playing my songs in front of friends to doing open mics with the acoustic valium project in August 2013 in around Tunbridge Wells and enjoyed the experience. I've got an EP for sale on SoundCloud.
(TBC) Artist