The Grey Lady Music Lounge, Sunday 29th June 2014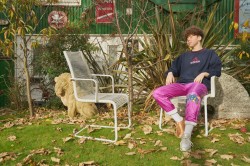 click to enlarge
I am a unique, acoustic singer/songwriter and all round musician based in Hastings, currently in the process of releasing my original music to the general public. At 17, i have performed at various events, parties, and weddings, regularly go busking, and have taken part in open mic nights in the local area, but am now looking to play to a larger audience and gain experience in the music industry. My interest in music began from an early age as i was always surrounded by my dad playing guitar, but i purchased my first drum kit at the age of 11, and taught myself the guitar and piano shortly after, which set me up for gigs at small venues. Despite aiming to make a living out of music in the future, for the time being i am just enjoying sharing my music with people, and hope to continue doing so for a very long time.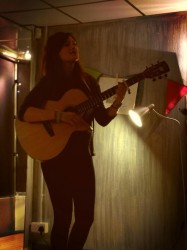 click to enlarge
"I am a 17 year old singer/songwriter from Tunbridge Wells. I started writing lyrics about anything and everything at the age of twelve, but only begun to turn them into songs a year later when I was told I could sing! From here I fell in love with music and had guitar lessons for a short while but eventually started to teach myself to play guitar. I first heard Gabrielle Aplin when she was on youtube over four years ago as she was a songwriter of a similar age and background to myself. Her successes and her recent fame have been a huge influence of mine. I intend to keep gigging locally for the time being and then continue to play at University next year."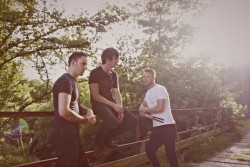 click to enlarge
Formed in the winter of 2011, members of the same family got together to play in a covers band but soon realised they wanted to venture into the world of making their own, original music.
Since that point they have recorded a number of demos and played extensively across the South East and London, gaining a good following in the process, filling some popular London venues such as the Fiddlers Elbow and the Islington O2 Academy.
Their songwriting comes from the mind and thoughts of their talented frontman known as Sparx, who uses life experiences as inspiration. Their view is to make uplifting music that reaches the audience's emotions. Inspirations range from the likes of Oasis, Jimi Hendrix and the Arctic Monkeys to Incubus and Thursday.
Each member brings their own touch to the band to create a sound they can truly call their own. From intricate melodies to head nodding rock, they look to captivate audiences during their journey through the world of music.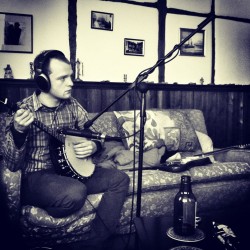 click to enlarge
James Alexander Coburn is an English multi-instrumentalist, singer, songwriter and producer. He is best known as asongwriter and performer for the indie folk band Broken Marionettes. Coburn has also been a member of the bands Electric Furs, Noel & The Dealbreakers and Stranger-Stranger. His debut solo album, 'Reach', was released in January 2014.