The Grey Lady Music Lounge, Tuesday 10th June 2014
click to enlarge
Mercia are a 6 piece Folk act based in Kent. They are comprised of students and graduates from K College in Tonbridge. They formed in late September 2011 and have since worked on a brand of original, contemporary folk. They have taken influence from many sources including English folk acts like Steeleye Span, Pentangle and Fairport Convention and also American contemporary folk groups such as Fleet Foxes and Bon Iver. Their sound mixes large vocal harmonies, traditional style folk with a twist of electric blues. The band consists of Oliver Knight-Smith on acoustic guitar and vocals, Tom Barlow on bass and vocals, Gavin Crowhurst on vocals, Neil Cornwell on electric guitar, Laurence Turner on drums/percussion and Ben Killick on lead vocals and mandolin. They are currently working on their debut album and hope to be realising it by the end of the year. For more details check out their Facebook page or email them at merciafolk@hotmail.com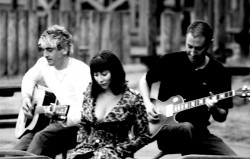 click to enlarge
When Colours Collide is a band with their own particular style of melodic pop.
Hannah has been singing since the age of five, in everything from charity concerts and theatrical shows to a pop group that toured the country for two years. She began song writing at the age of 15 but it wasn't until she teamed up with song-writing partner Luke, after meeting in a previous band, that everything came together. Luke's catchy, harmonic rhythms and 'twinkle fingers' are the perfect accompaniment to Hannah's beautiful, melodic vocals. Add Paul, with his Satriani guitar roots and fantastic technique, into the mix and you've got a fascinating combination that everyone describes as really different. One thing's for certain, their sound will get your feet tapping.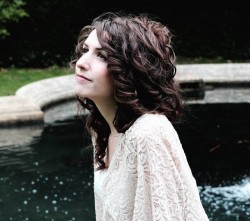 click to enlarge
Emotive songstress, Jennifer Lee Ridley passionately uses influences of a Romantic folk nature to create poignant and touching music. She has studied in depth the poetic nature of song and has a strong affinity with writers such as William Shakespeare, John Keats and William Blake. More recently she has combined these influences with her own song-writing to create more modern fusions whilst carefully retaining the purity of the lyrical content. Her dark warm vocals combined with her individual folk sound mirrors the poetic lyrics which explore the many facets of emotions.
This has had a profound effect on her own songs which she continues to develop and enhance through working with other composers, musicians and writers locally and in London. She feels strongly that collaborating is an important part of growing and building an understanding of the nature and the impact of poetry and prose on music.

She is currently working on and arranging an album which she is hopes to bring out in 2014.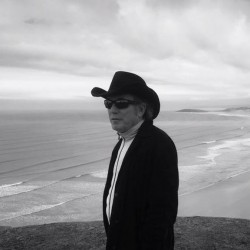 click to enlarge
Shep! is a cowboy sent from an alternative universe to explain the meaning of life. He found the only way to do this effectively was in the form of music – specifically Country BlueGrass Blues.
If you wanna singalong and win a prize here are some choruses:
Snakebite Street, Snakebite Street, snakes walk 'round on legs and feet
Snakebite Street, Snakebite Street, don't get bit by the people that you meet
From year to year, from day to day; from dawn to dark, from birth to grave
We are always, we are Always Heading Home
Come along, everybody come along, while the moon is shinin' bright
Get on board, everybody get on board, we're gonna Raise a Ruckus tonight
Everybody loves a Rockin' Man so rock like a man!
Run to the river, as fast as you can, the river is a friend to the running man
Down the River to the Sea, down the river to the sea
Time will carry you and me, down the river to the sea
Make sure you check out the new website for the live footage being filmed tonight at the Grey lady at www.shepmusic.com